July 25, 2017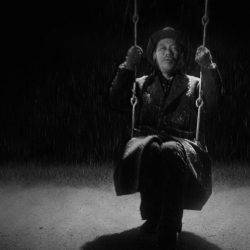 It's not just the UK that took time yesterday to reconsider its relationship with work. Japan launched a scheme to promote teleworking in an effort to address the country's notoriously poor working culture and ease congestion in the build up to the Tokyo Olympics of 2020. Over 900 companies are claimed to have participated in Telework Day, which will be held on July 24 each year from now until the Olympics opening ceremony on July 24, 2020. Prime Minister Shinzo Abe's government has already introduced laws to address Japan's notorious problems with overwork, raise contract workers' pay, and curb a general abuse of labour laws. Earlier this year, the Japanese government announced plans to impose a cap on overtime of 100 hours a month to reduce the number of cases of "karoshi", or death from overwork, among its people. The idea is to restrict overtime to an average of 60 hours a month, with a 100-hour limit in busy periods.
A Japanese government report from 2016 showed employees at nearly one in four companies notched up more than 80 hours of overtime a month, while staff at about one in ten firms did an extra 100 hours. Japan's standard working week is currently 40 hours. The labour department sets an overtime limit of 45 hours a month, or 360 hours a year, but campaigners say that a loophole allows bosses to dodge the guidelines. A push to reform the country's work culture has gathered pace since the suicide in 2015 of Matsuri Takahashi, 24. She had been working up to 130 hours of monthly overtime at Dentsu, Japan's biggest advertising agency.
The announcement of Teleworking Day is seen as a new way to address the embedded cultural issues as well as dealing with the practicalities of hosting the Olympics.
"Once the Olympics start it will be hard to get to work, so we are doing this as an experiment," said Takashi Kozu, 61, president of the Ricoh Institute of Sustainability and Business. "The lifestyles of younger generations are changing, so firms should offer alternative work styles to maintain employees' incentive."
Teleworking and other forms of flexible working are already very common around the world but there remains a particular inertia in Japan based on the cultural norm of being present in the office as an open display of loyalty and commitment. In common with other countries, however, firms are realising that this is often counterproductive leading to harm for employees, lower levels of engagement and lower levels of productivity.
Image: Takashi Shimura in Ikiru, directed by Akira Kurosawa