March 17, 2020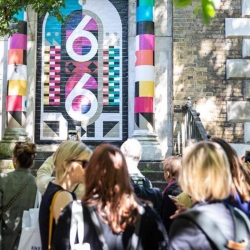 In the light of the global impact caused by COVID-19 and following careful consideration, it was announced today that Clerkenwell Design Week will be postponed from 19 – 21 May until 14 – 16 July 2020.
"As the UK's leading independent design festival, this has not been a decision taken lightly, but the health, safety and wellbeing of CDW's visitors, exhibitors, clients and staff remains the number one priority", said Lee Newton, CEO of show owners Media 10. "We will continue to consult with all relevant parties on a regular basis as we work towards delivering the best possible CDW this summer. The safety and wellbeing of all those involved is our priority and we are grateful for the support we have received from our exhibitors and partners in making this difficult decision. We believe that these new dates provide us with an opportunity to deliver what will be a very successful CDW in the height of British Summer.' Lee Newton, CEO, Media 10
"CDW has been working tirelessly to ensure that the investment made by all parties into this event is protected. Agreement has been reached, following productive discussions with Islington Council, to ensure that the new date will deliver the much-loved festival without compromise, bringing an undeniable buzz and splash of pink to the streets of Clerkenwell this summer. All of the suppliers, venues and various stakeholders have collaborated to agree these new dates and to ensure that the event can take place.
"In times of adversity the design community has come together to ensure that this leading design festival takes place in 2020."