July 15, 2014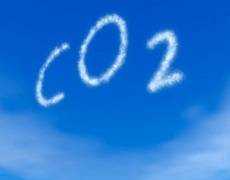 In its latest progress report to Parliament, the Committee on Climate Change (CCC), the statutory body set up to advise the government on meeting long-term carbon goals, says that progress has been limited in energy efficiency improvement in the commercial and industrial sectors and previous good progress in residential energy efficiency fell away with the new policy regime in 2013.While there are specific examples of organisations that have made progress, much potential remains unexploited. This is because the policy landscape is complex and has mixed incentives. It recommends that policies should be simplified to lower administrative costs while, at the same time, improving delivery. There is a need to strengthen incentives and at the same time rationalise the number of policy instruments, leading to lower administrative costs as well as better delivery.
A new approach should have one instrument for each of information provision, financial incentives and regulation. Under the current rate of progress future budgets will not all be met. Current policies may only reduce emissions by 21 to 23 per cent from 2013 to 2025, rather than the required 31 per cent reduction. To close this gap, the report recommends ways to increase uptake of energy efficiency improvement and investment in low-carbon technologies, supported by some behaviour change.
The report says that action to cut emissions is increasingly important given progress that has been made towards ambitious new EU emissions targets, and the increase in the pace of international action. There is a clear economic benefit of acting now to cut emissions. This offers significant cost savings relative to delaying action, and will build a resilient energy system which is less reliant of fossil fuels.
Responding to the report, Paul King, Chief Executive of the UK Green Building Council, said: "While Government has clearly made good progress on some of its efforts to cut carbon, the Committee exposes the lack of headway on energy efficiency within our buildings, and in particular, an unravelling of the previous good work on home energy efficiency.
"This is ironic given that carbon reduction in buildings is not only the most cost effective way of tacking climate change, but it also protects both households and businesses from soaring energy bills.
"Time is running out for the current Government to grasp this and to deliver on crucial policy areas such as zero carbon homes and minimum energy performance standards in commercial buildings."
Click here to read the full report.