April 24, 2017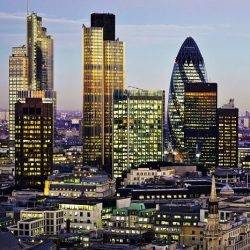 The commercial real estate finance sector is witnessing a dramatic shift in attitudes towards the issue of sustainability, according to a new report from the Better Buildings Partnership. It claims that major commercial property lenders are already exploring new opportunities that go well beyond traditional risk management through sustainability initiatives that 'drive new business, strengthen customer relationships and improve the data they hold on the buildings in which they have underwritten'. The report, Beyond Risk Management: How sustainability is driving innovation in commercial real estate finance, is sponsored by CREFC Europe, GeoPhy, ING Bank and Lloyds Bank Commercial Banking, and claims to reveal pioneering examples of how lenders are incorporating sustainability into their core business activities.
The Better Buildings Partnership (BBP) is a not for profit collaboration of UK commercial property owners who are working together to improve the sustainability of the UK's existing commercial buildings. The organisation's aim is 'to deliver market transformation through sustainability leadership and knowledge sharing across the UK property industry'. The BBP currently has 28 members who represent in excess of £180 bn assets under management (AUM).
The report outlines the drivers that have created this dramatic shift and showcase examples of how the market is responding:
Improved borrower engagement, where ING Bank and ABN AMRO have used innovative technology as an engagement tool to help their borrowers identify energy improvement measures that will provide both a financial return and improved environmental performance.
New lending products, where Lloyds Bank has launched its Green Lending Initiative.
Deep integration of sustainability practices, where BBP members Hermes Investment Management and TH Real Estate have taken learnings from their longstanding direct real estate investment funds and are applying this to the debt side of their business.
The report also issues a call to action urging real estate lenders to:
Recognise the significant opportunity available to create positive change and drive market transformation
Explore the commercial and reputational gains, in terms of new business, stronger customer relationships and improved data quality
Collaborate to develop the harmonised metrics, terminology and standards that might help products and services to become mainstream.
David Short, Chair of the BBP CRE Lending Working Group, said: "Real estate lenders provide the foundations for the creation and continued regeneration of our building stock. However, a lesser discussed point is the important role they can play in driving market transformation towards a sustainable built environment. This report underlines the opportune timing for lenders who wish to take a market leadership stance and recognise the benefits that exist from placing a greater focus sustainability."
Peter Cosmetatos, CEO, CREFC Europe, said: "Starting from an appreciation of the risks of paying insufficient attention to sustainability, we're now seeing a number of forward-thinking lenders going a step further and seizing the opportunities – a real transformation compared to just two or three years ago. This report highlights some of the innovative products and services being developed to promote and reward more sustainable buildings. It demonstrates that lenders can meaningfully support the climate change agenda while strengthening their own business."
John Feeney, Managing Director and Global Head of Commercial Real Estate, Lloyds Bank Commercial Banking, said: "Debt finance is the lifeblood of the real estate sector and so, in our view, lenders have an opportunity to promote and reward sustainable best practice. Property makes a significant contribution to carbon emissions and so mitigating its impact is critical. One of the aims of our Green Lending Initiative is to broaden the market for secondary, sustainable-backed debt. We hope this report and the BBP's influence, will act as a further catalyst for change."
Teun van den Dries, CEO, GeoPhy, said: "Sustainability has been integral to investment decision-making of real estate investors for a decade, witnessed by their demand for objective, quantitative data on energy, carbon, certification and other metrics. Over the past year, lenders have followed suit, and are increasingly using our sustainability data. Applications vary from carbon footprinting of the lending portfolio to climate risk assessments for assets, and from understanding the exposure to green certificates to risk analysis of recent legislation regarding energy performance certificates (EPCs)."