November 4, 2015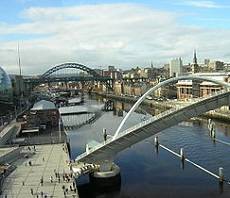 A new study from Northumbria University, sponsored by serviced office provider Citibase, claims that the owners of commercial property in the UK stand to lose out on £4.8 billion over the next decade because they are failing to adapt to the changing needs of tenants for more agile spaces. The study claims that property owners in 27 towns and cities in England, Wales and Scotland are already missing out on £325 million annually and paying out another £170 million on holding cost and there are stark differences between the prime and secondary office sectors. The report, Taking Stock: Secondary opportunities and the agile future, claims that out of all total empty stock calculated, only 10 percent of vacant office space is prime, the other 90 percent is secondary. The secondary sector currently has an estimated 26.4m sq ft of office space vacant compared to just 3m sq ft of empty stock in the prime market.
The high vacancy rate in the secondary sector is thought to be partly a result of building owners waiting for large corporates or public sector organisations to come forward and take a long lease on the space, despite the radical change in the shape, size and demands of businesses in the 21st century. It is also believed the existing structure of the market lends itself to this approach.
The report suggests that the existing market structure is not fit for purpose with building owners failing to adjust to 21st century businesses that are agile, smaller and want less space on more flexible terms. In 2014 there were an estimated 5.2m small businesses in the UK, employing around 25.2 million people, with a combined turnover of more than £3,500bn, according to the Federation of Small Businesses. Combined with the report's key findings, these figures raise a number of questions about how the market can and should better adapt, suggesting a more agile future should be considered.
Despite 90 per cent of all empty stock being secondary, much of the industry focus remains on the prime market. If this imbalance continues, the industry is at risk of sleep walking in to a financial black hole. With secondary office stock often seen as the 'Cinderella sector' there is a wider offering building owners could implement, tailored to meet the needs of the country's growing SME sector.
Steve Jude, CEO of Citibase, who commissioned the research, said: "We have always known that the secondary market was being underutilised but the figures in the report are staggering and it really hit home how serious the problem is. Aside from the wider economic impact this has, building owners who should be making gains are making significant losses, putting the sector at risk. It has become increasingly clear that many building owners are running on analogue when the economy has embraced a digital era. New businesses which are now smaller in size need a market that caters for business today and tomorrow."
Despite this shift in the nature of business, the report reveals the sector is still trying to lease offices with large open plan spaces, large floor plates and on long, expensive and restrictive leases. There are plenty of empty property rate avoidance measures but the report highlights there are not many empty property exploitation strategies in place.
Dr Paul Greenhalgh from Northumbria University, said: "This study has produced some enlightening results and predicts a worrying future for the commercial sector if it does not adapt. On a more positive note, the research highlights the significant gains that can be made if secondary sector building owners take a more agile and flexible approach. Offices in a good location that use their space in a way that better reflects today's office culture can really capitalise on the demand from the country's growing number of SMEs, which long term, is where much of our growth will continue."
The study looked at prime and secondary sectors in 27 towns and cities such as Aberdeen, Glasgow, Newcastle & Gateshead, Liverpool, Leicester, Cambridge and Southampton amongst others.