November 5, 2015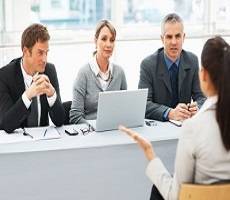 A third (34 percent) of UK workers have changed their mind in the last two years after accepting a job offer, choosing not to go ahead with the new role. Research from Office Angels, analysing the effectiveness of recruitment processes in the post-recession economy, found that nearly half (48 percent) of workers have received multiple job offers at the same time in the last 24 months. At the point of resignation, half (50 percent) received a counter offer from their existing employer. The research asked both hiring managers and job seekers their views on what makes an effective recruitment process. Almost all (96 percent) of workers view the speed of a job offer as a decisive factor when choosing between job opportunities at competing companies, two-fifths (41 percent) stated the most important part of being successfully recruited was a clearly defined recruitment process and 28 percent of workers consider cultural fit in making a decision.
Over half (52 percent) of hiring managers admit that prospective employees would have been more likely to accept a job offer had they acted faster between the interview and job offer stages.
The research also claims that:
29 percent of workers would like to meet their future boss before accepting a role
45 percent of workers expect to receive feedback and/or a job offer within the first two days of attending an interview
Over a quarter (25 percent) stated that the people they met during the recruitment process had an impact on their decision to accept or reject a job offer, whilst a fifth (22 percent) say location is an influential factor
38 percent of workers believe that a lack of information regarding a new role would persuade them to stay with their current employer, whilst nearly a third (31 percent) would be put off by a long and complicated interview process
Commenting on the research findings, Chris Moore, Managing Director of Office Angels, said:
"The improving jobs market is putting the odds firmly in favour of candidates with in-demand skills. Gone are the days when employers held the upper hand on every hiring situation and could afford to drag their feet during the recruitment process. Instead, employers must adapt their selection process to be effective in a market where candidates have much more choice and higher expectations.
"Our research shows that thoroughness does not have to come from a lengthy process. Job seekers want to be well informed and require quick decisions. If this is not the case, they are often presented with opportunities elsewhere.
"Employers need to consider how they sell the role to potential candidates, how they approach the interview process and how quickly they need to respond in order to secure the best talent. At a time when many companies cannot afford to have an empty seat, it is important that employers adjust their tactics to ensure they fill vacant roles with the very best people."