July 24, 2019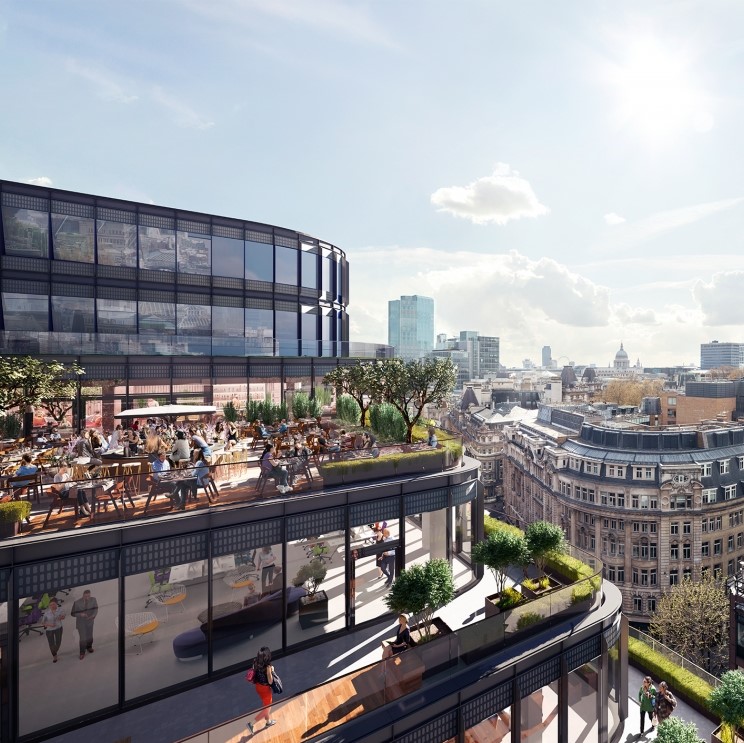 A new report from the Urban Land Institute (ULI), claims that the wave of interest in wellbeing in the UK is expected to translate into significant investment from the commercial property sector over the next three years. The report, Picture of health: the growing role of wellbeing in commercial real estate investment decision-making, has been published by the ULI UK Sustainability Forum to highlight the rise of wellbeing investment in commercial buildings. The report from ULI UK was sponsored by E.ON and addresses questions about the investment case for incorporating wellbeing into buildings and how to measure its impact.
The report bases its main conclusions largely on survey responses and interviews with over one hundred people from the commercial property sector including investors, developers, fund managers, consultants, valuers and analysts. 86 percent of respondents expect to increase their investment in wellbeing in the next three years, with 17 percent anticipating this increase to be 'significant'.
The momentum for the trend is part of wider changes in the workspace towards flexibility and shared space, as well as companies looking for improved office environments as a way to meet the expectations of the younger generations in the competition for talent. The survey claims the expected investment will largely be driven by perceived tenant demand rather than investor demand or government policy, as occupiers fight to attract and retain talent across an ever more mobile – and socially-conscious – workforce.
Wellbeing and talent
Victoria Lockhart, co-chair of ULI UK's Sustainability Forum and director of market development at the International WELL Building Institute, said: "The increased interest in health and wellbeing we are already seeing from major players in the real estate industry cements the fact that wellbeing is becoming central to development and investment strategies. As companies seek to attract top talent, wellbeing is increasingly prioritised as fundamental to environmental, social and governance (ESG) factors. Companies are looking closely at the workspaces they offer as well as how the workplace can help translate a company's values and build a culture of health."
As companies seek to attract top talent, wellbeing is increasingly prioritised as fundamental to environmental, social and governance factors
Five case studies from the report include 22 Bishopsgate and the Broadgate Campus, in London, which already have health and wellbeing placed at the heart of the commercial property developments. While 22 Bishopsgate may be making its mark at the tallest tower on the skyline of the City of London, AXA Investment Managers – Real Assets, which invested in and is developing the building on behalf of an international consortium of investors, has dedicated over 13,900 square metres of the 130,000 square-metre tower to shared amenities.
Among the community amenities are a 1,858-square-metre food market as well as the Exchange, a 1,215-square-metre knowledge area that will include an accelerator space, a broadcast media suite, and event space. Its 780-square-metre gym will include a climbing wall 125 metres above ground level, and a wellbeing retreat area of 730 square metres.
British Land, which is completing the redevelopment of 100 Liverpool Street in 2020 (pictured), has ensured a healthier Broadgate campus environment including introducing larger amounts of seating, new retail, bars and restaurants as well as increasing landscaping and greenery.
"Our customers are increasingly recognising that workplace is a vital component of staff engagement and wellbeing strategies, says Matthew Webster, head of wellbeing and futureproofing at British Land. Our role is to support this by creating fantastic environments that promote wellbeing and the enhance the experience of 'work' – from the provision of engaging public realm and amenities through to ensuring buildings create healthy internal environments."