December 21, 2017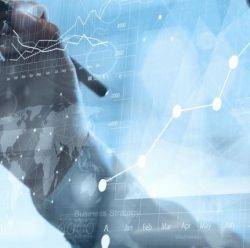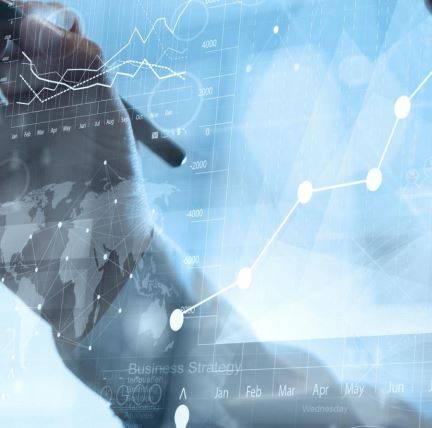 According to a recent report, executives in the commercial property sector have significant reservations about emerging disruptive technologies such as Big Data and predictive analytics, augmented and virtual reality, Blockchain and driverless vehicles, but see huge potential for process automation. Disruption is a strong word.  It conjures up apocalyptic images and radical interventions leaving unrecognisable outcomes in its wake. Big terms like artificial intelligence, Internet of Things (IoT) and big data bring equally big expectations.  For those of us at ground level, it's hard to see the cumulative impacts of the many changes taking place around us.  It's also hard not to share the same view expressed above. Future-gazing is nice to a point, but board level conversations like to take signposts from what is actually happening around them as well, and the commercial property sector is no exception. This sector is undergoing profound disruption but not necessarily from Silicon Valley's headline grabbers.
The first major shift is in the corporate world.  The twentieth century landscape has been redrawn with the rise of innovative corporate entities with largely new DNA, such as Amazon, Box, Facebook, Square, Twilio, Uber, WeWork, and Zappos.
Anyone in the commercial leasing markets sees this new landscape up close. Courted by developers with almost medieval chivalric dedication – using an oculus rift rather than plate armour – this new generation of players transform locations with their heady presence. And in their wake, they challenge lease lengths and valuation models.  As the rest of the corporate market follows their lead seeking a more flexible footprint for its own business the markets are feeling downward pressure because traditional valuation models undervalue flexibility. Those who write the rules, the professional institutions, are facing a dilemma. Whilst they feel the winds of change on their faces their tried and tested methods underpin global lending. So let's not kid ourselves of an easy response to this any time soon, however we should expect to see the professional institutions challenged to their very core.
Seismic corporate activity this month amongst the retail REITs affirms a second major shift around a different definition of value.
We've all witnessed the strong success story for schemes in good locations and the fact that the distribution market remains one of the single biggest beneficiaries of the on-line revolution. However, whilst the retail world has been quietly investing in data capture, customer interaction and ecommerce, the ground shook this month with two announcements. First Hammerson's acquisition of Intu creating a £21 billion retail giant described by John Strachan, the Chairman of the new combined force as 'once in a generation'. Within a week we then saw a similar announcement by the global players of Unibail Rodamco buying Westfield to create a $25 billion giant (£19bn).  Whilst the analyst rhetoric on both deals is about efficiencies from merging infrastructure if you look behind the scenes you'll see a different angle.  In the case of Unibail you'll uncover a really sharp acquisition which buys instant and market-leading insight into consumer patterns from consumer and sales platforms, and Westfield Lab; market-leading investment in retail sector and tech brands.
All of this suggests that tech creates alpha, with presumably a very different level of scrutiny by analysts in future acquisitions to follow?
If big data and early predictive analytics are transforming the retail world, then where does the commercial sector stand?
It was back in 2014 that the number of mobile devices outstripped the global population.  According to Gartner, the number of IoT devices passed the same point earlier this year with spending on installations and related services predicted to reach nearly $2 trillion this year.  The Edge was a poster child for IoT in 2016, but where now?  There's no doubt that GDPR has forced many businesses to see the potential disadvantages of devices, certain types of data and the weaknesses in the supply chains responsible for them.
According to IPD, 54 million square feet of commercial space is built in the UK every year.  Less than 1% of the existing built stock.  Developments launching today are the result of ICT requirements written whilst IoT was fledging, so IoT in our world remains somewhat elite.  That's not to say that buildings aren't being retrofitted with devices to track specific needs such as desk utilisation or CO2 levels.  In fact, building telemetry is now in our vernacular. However, on the ground it still feels as though residential is leading the way.  My personal favourite is the installation of sensors on dishwasher filters in residential PRS schemes enabling the concierge to book in planned visits for enhanced customer experience.
Whilst the dashboards and skills necessary to interpret the data (let alone develop predictive capabilities) need investment, the purpose behind an IoT strategy needs careful consideration. Is it required to demonstrate that the building is working, or to give insight into the patterns of behaviour within it?  And if so, who is this advanced data in service of?  Is it management information for the businesses occupying within?  Or is it competitive advantage for the developers seeking to challenge convention around net to gross ratio, amenities within and outside the building, and the base build specification.
Blockchain is heralded as the future for property management.  As many firms are still wrestling with money-laundering and reporting in a largely offshore investment environment, this offers efficiency plus transparency. Setting aside its obvious benefits on sale and purchase it has the ability to transform the collection of charges due under the lease together with the administration of service charges.  However, the commercial service charge code continues along a tortuous path of buy in, adherence and innovation. The latest iteration has elements of it being enshrined into mandatory status for chartered surveyors.  If this has taken decades to reach this point then the time required to establish regulatory requirements for blockchain must surely promise caution.
So in the final analysis, the commercial world is focusing on efficiencies through business applications and enterprise technology.  Early movers are creating new value definitions with data.   But, in helping some of these bigger issues settle, the role of the professional institutions, corporate pioneers and the establishment has never mattered more and to do so they must be in step with one another as never before.
___________________________________________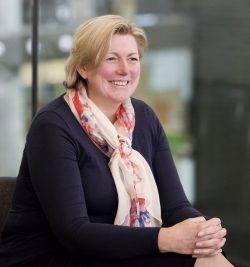 Polly Plunket-Checkemian, BSc FBIFM MRICS is Property Management Director for Broadgate Estates