July 21, 2023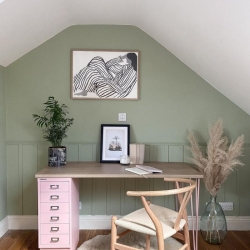 A new report claims that rising numbers of the people in the UK are choosing to shop and work from home to make every penny count as the cost-of-living crisis continues. These insights mark the launch of the second Virgin Media O2 Business Movers Index – a quarterly barometer that combines anonymised and aggregated UK movement data from O2 Motion, with national polling findings to reveal key trends relating to the behaviour of 2,000 British businesses and 1,000 UK consumers. Together, the data paints a picture of movement patterns and the trends behind them. The second quarter of this year reveals a more cash-conscious image of Britain as more of the UK public change their behaviours to cope with a tough economic backdrop.
Commuting numbers have dropped significantly in the second quarter of 2023, with only a quarter of workers (24 percent) commuting more than they were three months ago, down from two-fifths (40 percent) in Q1, indicating a significant seasonal rebalancing towards working from home across the UK. The highest quarterly commute growth was in Edinburgh (4.6 percent), followed by London (2.8 percent) and Newcastle (1.6 percent) – these were the only three locations to experience growth in the cities considered in this analysis – while the biggest decline in commuting occurred in Cambridge (-3.2 percent) and Glasgow (-2.3 percent).
Well over half of commuters (62 percent) cited travel costs as a more important issue, rising to two-thirds for Londoners (66 percent). Despite the lure of office air conditioning, recent heatwaves have had workers avoiding the office with one in three (33 percent) respondents admitted to working from home more frequently to 'hide from the heat'. Another significant factor impacting commuters is environmental concerns, with a significant number (37 percent) citing these as a more important issue compared to three months ago. Welsh commuters top the charts as the most climate-conscious commuters with 62 percent picking how they travel based on the environmental impact.
With many employers supporting Brits with the adoption of hybrid working policies, only 7 percent of businesses reported remote working had decreased employee productivity, compared with 12 percent in the first edition of the Movers Index. Over half of businesses (55 percent) that adopted more hybrid-focused working policies in the last three months did so to keep up with competitors and 58 percent of British businesses reporting adopting new tech and tools to facilitate this hybrid working. For those commuting in, Wednesday remained the most popular day to travel to the office, with 78 percent of commuters heading to the office on this day.