June 9, 2022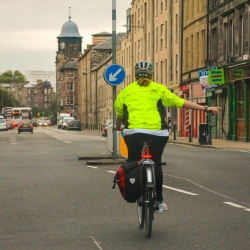 A new poll from Direct Line Cycling Insurance claims that commuters are being increasingly discouraged from cycling to work by a number of factors, and those who do ride in face a dilemma on where to store their bike. While an estimated £1 billion worth of bikes are used to commute every day across the UK, the research suggests that as many as 1.5 million cyclists are deterred by the lack of bike storage facilities at their workplace.
The research claims to show a correlation between the amount spent on bikes and frequency of using it to commute to work, with those who cycle into work everyday spending £873 on average on their bike – 58 per cent higher than average (£554) and more than twice the amount (108 per cent) spent by those who cycle into work less than once a month (£420). The study also reveals that Britain is a nation of bike lovers, with nearly two million people (13 per cent of cyclists) having spent more than £1,000 on their bike.
Over half of cyclists (56 per cent) use their bike to commute to work, with a fifth (20 per cent, or 1.2 million) cycling every day. However, some 2.1 million Brits (20 per cent), cycle to work less frequently due to the lack of facilities available in their place of work. 1.5 million commuters (14 per cent) state that their office doesn't have enough cycle storage or that the storage facilities were taken away, with a further eight per cent revealing that they used to have storage, but it has since been removed due to reduced office space. Additionally, 12 per cent said that their office does not have enough showers and changing rooms to accommodate their cycling needs.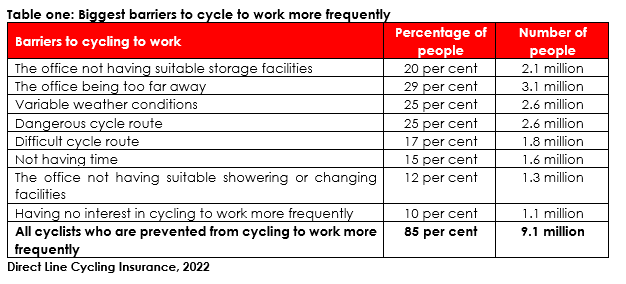 Despite this, the report claims that cycling to work is the most cost-effective transport option, with the estimated cost of storing a bike for the year being as little as £78, which is a fraction of the average annual cost of public transport (£348).