August 20, 2014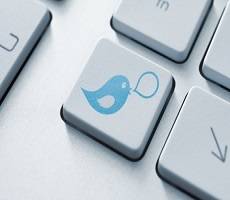 Whether or not the younger generation are in fact more technically astute is still open to debate, but one thing is clear, they're far less perturbed at the idea of being digitally monitored than the older generation. New research reveals that the younger generation are more open to sharing their personal data with their employees, with 36 per cent of Generation Y workers saying they would be happy to do so. Nearly a third of people would be happy for their employer to have access to their personal data, such as social media profiles and this kind of data monitoring of employees will rise over the next decade as Generation Y enters the workforce. Given the fact that by 2020 this generation will form half of the global workforce – they're set to bring with them their different attitudes to technology and personal data.
According to the second in PwC's Future of Work series: 'The future of work: A journey to 2022' this kind of data could be used by employers to understand what motivates their workforce, reasons why people might move jobs and to improve employee well-being.
Technology is seen by both workers and HR professionals as the biggest factor that will transform the workplace over the next five to 10 years, ahead of shifts in demographics, the economy and availability of resources. Over half (58%) of HR professionals said they are already preparing for this shift, while a further quarter said they were already prepared.
Anthony Bruce, HR workforce analytics leader at PwC, said: "Just as advertisers and retailers are using data from customers' online and social media activity to tailor their shopping experience, organisations could soon start using workers' personal data (with their permission) to measure and anticipate performance and retention issues.
"This sort of data profiling could also extend to real-time monitoring of employees' health, with proactive health guidance to help reduce sick leave.
"Key to the success of organisations being able to use employee data will be developing measurable benefits for those who hand over their data and building trust through clear rules about how data is acquired, used and shared.
"Our research reveals that employees are more open to sharing their personal data than previously thought. The millennial generation of workers are particularly happy to share their data meaning this kind of data monitoring by organisations could become routine in the years to come.
"HR teams are already gearing up for these changes and are increasingly using data analytics to spot retention and performance issues. The main challenge for organisations will be convincing employees that the price of handing over their data and monitoring is one worth paying."
While the research reveals that the majority of workers (64%) view technology advances as improving their job prospects, 12 per cent are worried are worried about the impact it will have on their jobs. For example, a quarter of workers are worried that automation is putting their job at risk. Digital transformation is also disrupting the traditional nine to five office environment as people are now contactable 24/7.
While this shift brings some people the flexibility they desire, to others it represents their work-life balance being invaded. PwC's research reveals over half (59%) of people are prepared to always be available and contactable via technology in return for secure employment. This rises to nearly two thirds (64%) of Generation Y workers.
PwC's report reveals a number of projections for what the future of work might look like, based on a survey of 10,000 workers (2,000 in the UK) and 500 HR professionals globally.