February 20, 2017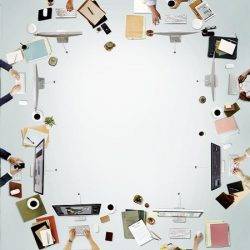 Shifting digital dynamics are reshaping the way organisations operate and are recasting the traditional route to business success, claims new research into the rise of the digital workplace. Ricoh's new report into digital workplace trends produced in partnership with polling company Censuswide, argues that the latest technology strategies are rendered useless without proper commitment to skills training and the empowerment of those workers who will be making use of it. It advises that businesses need to work on improving the workforce's digital dexterity by creating an office culture fit for sharing ideas and skills across social, video and digital platforms. The report identifies digital skills training as a key differentiator for employees seeking a new job. Over a third of UK office workers (37 per cent) say they would move jobs to a company which offered better digital skills in the workplace. Likewise a modest 18 per cent of respondents rated their skills as 'excellent' whilst 51 per cent said 'good' and 30 per cent considered themselves 'average.'
However, according to the report, 'Digital Dexterity: Denied' only 15 per cent of UK office workers said they considered the current use of tech by their company as excellent.
The findings, from a poll of over 2,000 UK office workers also reveals that 46 percent of British workers would like wearable devices equipped with health apps added to their employee package. This finding suggests an interesting picture for the future of job benefits in the UK, with wellbeing perks being brought to life thorough mobile and digital channels.
The report also found that 44 percent of workers believe that social media and workplace collaboration technologies will help improve employee working relationships in the office. Nearly half (46 per cent) of UK office workers said that Facebook was banned in their workplace. This was closely followed by Twitter at 34 per cent and Instagram at 31 per cent.
"Mastering digital dexterity is critical for career building and workers are looking to employers to do the heavy lifting and ensure opportunities for skills training are in place," commented Chas Moloney, director, Ricoh UK.
"The failed 'one size fits all' working culture of the past must be scrapped in favour of tech-enabled workstyles that allow individuals to collaborate and reach their full potential."
To download a copy of the report click here.