February 20, 2017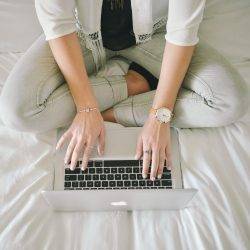 Workers in the City of London are often more stressed about work when at home than in the office, claims a new peer reviewed study published in the journal Frontiers in Human Neuroscience.  The study of workers at some of London's major banks suggests that more than half find they are more stressed when trying to balance their home and professional lives with the result that they are more at risk of cardiovascular disease. The stress levels of participants were measured using wrist monitors and found that there are significant spikes in heart rates when people interrupt their domestic lives with work. The authors conclude that the culture of always on working is literally killing people.
David Plans, one of the authors, claims: "Everybody knew that always working was bad, but now we can measure when it is happening and exactly what damage it is doing. It is much worse than we thought. It is killing people. Dealing with work while at home is pernicious to health and is directly linkable to cardiovascular disease. That is now measurable and before it was not."
One phase of the study, which analysed 550 London staff from the French bank BNP Paribas, found stress levels were dangerously high until 8.30pm when children went to bed. Some stress levels remained high until 1am. A small group, of around 25 people, woke up between 3am and 4am, mentally returning to work after a shallow sleep. The wrist monitors showed that some of them began doing work, such as reading or sending emails.