May 24, 2022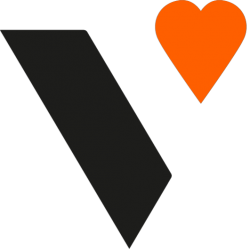 The Valuable 500, which claims to be the largest network of global CEOs committed to disability inclusion, has announced the launch of Generation Valuable, a programme designed to accelerate opportunities for disabled workers to join the boardroom. Generation Valuable plans to connect and incubate C-Suite talent with disabled talent. Over 1.3 billion people across the world live with some form of disability yet, according to Return on Disability, only 4 percent of businesses are focused on making offerings inclusive of disabled people. Moreover, research shows that minority talent faces promotion barricades just below the Executive rung.
The programme sets out to 'foster new perspectives, deepen understandings, cultivate growth and attack the challenges that rising disabled talent faces once they've achieved middle management'. The first cohort will consist of 75 rising stars with at least 5 years of experience, the announcement of which will coincide with International Day for Persons with Disabilities in December. With 15 percent of people living with a disability worldwide announcing the first 75 Generation Valuable mentees representing 15 percent of our Valuable 500 members holds great significance.
The first organisations to support the programme by agreeing to be part of the first cohort include  Deloitte, L'Oreal, Mahindra, MSD, Omnicom Group and P&G.
By ensuring disability inclusion is on board agendas and by providing tangible solutions – the Valuable 500 will strive towards inclusion for all. The Generation Valuable programme plans to provide insight into C-Suite roles and divisions, equipping each participant with the knowledge, access and tools required to enhance their professional development.
The C-Suite executives will gain insight into the inclusion gaps within their business line strategies as well as the lived experience of disabled workers and consumers within their organisation and beyond.
Each Generation Valuable participant will be paired with a mentor at C-Suite level in their organisation. Over the course of one year the pair will engage in up to six discussions touching on each of the six pillars of the Valuable 500 Transformation programme and including other members of the C-Suite related to those impact areas. The six pillars are; C-Suite, Culture, Customer, Reporting, Representation and Research.