January 15, 2020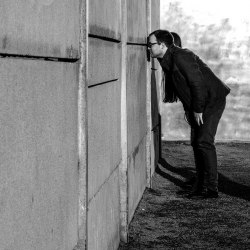 A continued disconnect between HR, Finance and business leaders is an important driver of the UK's enduring low productivity levels, a new report claims. The research commissioned by OrgVue, claims that if better organisational planning was adopted by UK organisations, GDP could be boosted by £10.4 billion due to improved productivity.
The report also claims while 40 percent of people in HR believe they and Finance have a collaborative relationship, only 25 percent of finance professionals would agree. In addition, 84 percent of UK business leaders from organisations with over 1000 employees agree that better collaboration between HR and Finance would help improve business strategy execution.
The new report claims to have identified a collaboration and communication chasm between finance, HR, and the leaders of UK businesses.  The research, commissioned for OrgVue and carried out by Loudhouse and economists at the Centre for Business and Economics (CEBR), shows that only 40 percent of people in HR and finance functions have a collaborative relationship. Amongst finance professionals, the figure is even higher (25 percent).
Despite the disconnect between these two critical functions, the overwhelming majority (84 percent) of British business leaders – from UK organisations with more than 1,000 employees – agree that better collaboration between finance and HR would improve their ability to plan and execute their strategy.
Ground level
On the ground, the reality is very different. The research uncovered that only 28 percent of businesses have joined up reporting tools and processes for organisational planning (managing their people).
Perhaps HR and finance are not an obvious alliance, the authors suggest. But EY research shows that there's "a powerful link between a business' performance and the extent to which its HR and finance leaders collaborate."
According to the research, less than half (48 percent) of businesses can say with confidence that they're able to determine if the right employees are doing the right work. And only 38 percent have a complete view of how fast they could quickly re-organise, suggesting a lack of agility.
These results come hot on the heels of another recent OrgVue report, showing that by deploying human capital effectively business could create a 50 percent productivity increase at the UK's largest companies. This was shown to translate to an overall increase in GDP of £10.4 billion (0.5 percent).  The same data revealed that two-fifths (39 percent) of business leaders would call their productivity 'very concerning', but that they are investing just 0.25 percent of turnover in measures to improve it.
Image by wal_172619