March 16, 2015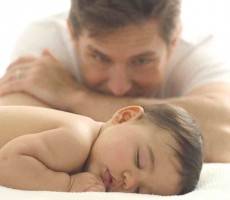 Fewer than half (48 percent) of UK employers offer enhanced maternity pay to staff, claims a new study by Croner. According to the Croner reward employee benefits report, based on a survey of 127 employers, the most commonly offered enhanced scheme was 3 months leave at full pay. The research also found that fathers fare even worse with less than a third of firms offering paternity leave above the statutory minimum, with 62 percent offering full pay for a period of two weeks. Commenting on the findings, Viv Copeland of Croner says: "While some family friendly benefits such as flexible working and childcare vouchers have really grown in the last few years, the offer of enhanced maternity and paternity leave and pay still has a long way to go. The recent legislation around shared maternity/ paternity leave should bring some fresh thinking to this area from parents and employers alike."
The research also found that:
92 percent of respondents offer flexible-working arrangements to staff. The most common options are part-time working (91 percent), staggered hours (66 percent), flexitime (53 percent) and career breaks or sabbaticals (41 percent).
88 percent of respondents have an enhanced sick pay scheme. The majority of participants give 10 days' full pay as the minimum entitlement and six months as a maximum.
36 percent of respondents give employees the option to buy or sell up to five days of holiday a year.
21 percent of respondents do not have a formal policy regarding compassionate leave, but give management the discretion to authorise appropriate leave periods.
78 percent of respondents offer benefits via salary sacrifice arrangements. Of these, childcare vouchers are the most popular and pensions the second most popular.