September 23, 2020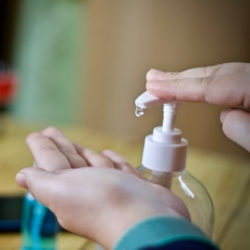 Fairness around office rota decisions and implementation is a top employee concern, claims new research by HSM. As employers now consider the impact of a second wave of Covid-19, the Government is now encouraging people to work from home and grapple with decisions around how and when to bring people back to the office.
According to a recent webinar poll of 102 people in 64 companies based across 30 countries including the UK, South Africa, Australia, Germany, Stockholm, Ireland, Netherlands, Germany, Italy, Saudi Arabia, Switzerland, Japan, France, India, Indonesia and New Zealand, carried out by HSM, people are most worried about the following in terms of fairness:
• How promotion decisions are made in hybrid working arrangements – 37 percent
• How caring responsibilities are factored into performance targets – 30 percent
• Who should be in the office and who should stay at home – 24 percent
• Who should have a flexible time schedule – 9 percent
Professor Lynda Gratton, Founder of HSM and professor of management practice at London Business School, said: "We know few people want to go back to pre-Covid days. A lot of research (including ours) has shown that flexibility is one of the main benefits of this new way of working.
"At the same time, we are now in a recession and there is a microscope on costs and productivity.
"Managers are facing many dilemmas and questions around how they manage flexibility, how they acknowledge caring responsibilities, the role of automation for certain tasks and home working versus office productivity."
"Managers are facing many dilemmas and questions around how they manage flexibility"  
HSM worked closely with Brit Insurance, as they considered their new world of work following the pandemic.
Lorraine Denny at Brit Insurance, commented: "Our work with HSM highlighted the value of making fairness the bedrock of our approach to the future of work. Rather than relying on the usual small number of people to give their views, we randomly selected 10 percent of our entire population of Brit Insurance and tasked them with creating a blueprint for the future. This ensured we heard from a range of perspectives, which will only help bolster staff morale and productivity."
Three actions to ensure fairness when bringing employees back to the office
1. Engaging people directly in a conversation about the choices and trade-offs they face.
2. Being transparent about how and why decisions are made.
3. Provide managers with the tools and training to help them support their colleagues virtually.
Emma Birchall, Managing Director at HSM, said: "The impact of Covid-19 on workplaces has brought more tough decisions to be made while the resources to make these fair decisions are stretched. Our research shows that this impacts on the procedure and the interactions. Managers are feeling pressured to get the job done and are therefore making decisions very quickly, sometimes cutting corners – failing to represent the needs of everyone involved.
"As managers and colleagues work remotely, they are less able to have those interactions that would help people understand why the decision has been made, to treat people with respect and being honest about the implications."
Harriet Molyneux, Managing Director at HSM, concluded: "There are significant benefits to getting this right. People are more engaged with their work, more likely to cooperate with others, are more likely to stay with the firm, and less likely to feel aggrieved. These are all benefits that will be crucial to navigating the months ahead."
Image by Junjira Konsang