September 12, 2018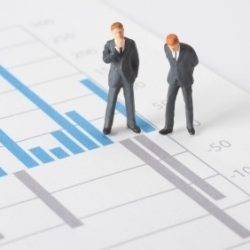 Being made to feel you're making a positive contribution to your organisation is an important motivator, but a new study suggests over half of employees believe they would be more productive if they knew how their work fitted into overall company objectives. According to the research from Asana this lack of transparency means a third of UK employees believe their business suffers from a lack of direction, with employees complaining that they do not know what their company stands for and are completely unclear of the company's long term and short-term goals. This unsurprisingly is having a direct impact on employee motivation, with and framed within the context of the UK's productivity conundrum.  A lack of clarity of company goals across businesses is not the sole reason that the UK is experiencing a productivity conundrum, but there is a clear disconnect between strategic goals and the jobs being executed on a day to day basis.
The onus on productivity is an important one for UK businesses. According to McKinsey, an improvement to business practices could see a £100 billion increase in UK economic growth. Yet two-thirds of UK employees work for companies whose productivity is still below average.
Asana's research reveals over half (51 percent) of UK employees believe they would be more productive if they understood how the tasks they were completing fitted into the wider company objectives. 49 percent estimate gaining that understanding would increase their productivity levels by 50 percent, and 1 in 5 people believe it could make them 75 percent more productive.
The research also highlights how clarity decreases when scaling the 'traditional hierarchy' of business. Half of UK employees (50 percent) believe that their leadership team does not fully understand how work is completed in their organisation. Specifically, there is a major disconnect between management and employees completing the work. This has major implications for resourcing that undermine planning and put the long-term ability of an organisation to perform at risk.