May 14, 2018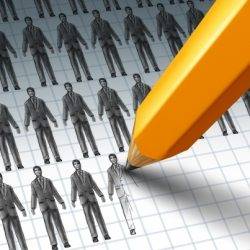 Employment prospects in the UK are improving, as the number of vacancies in the UK economy remain well above historic average levels, but the CIPD is warning that employers' demand for skills and labour may not be met by supply. The latest Labour Market Outlook from the CIPD and The Adecco Group shows that employers' near-term employment expectations have risen to a five-year high. This continued growth in demand for labour, while highlighting employer optimism, is set to lead to a further tightening of the UK labour market for employers, making it harder for them to find the skills and labour they need. Almost two-thirds (61 percent) of employers in the survey said that at least some of their vacancies are proving hard to fill.  By comparison, just over half (56 percent) of employers reported that they were currently having difficulty filling vacancies in their organisation during the same period in 2017. In response, more than a quarter (28 percent) said that they are raising wages to tackle their recruitment difficulties. The report authors also suggest that offering staff more flexible work and collaborative spaces could help with recruitment and retention.
The report shows signs that wage pressures may already be increasing for employers. Median basic pay award expectations for the next 12 months remain unchanged at 2 percent, but average (mean) basic pay expectations have risen from 1.8 percent to 2.1 percent over the last quarter.
The quarterly survey of more than 1,000 employers suggests there will be strong growth in the demand for labour in the second quarter of 2018. During the past three months, the net employment balance – a measure of the difference between the proportion of employers who expect to increase staff levels and those who expect to decrease staff levels in Q2 2018 – increased from +16 to +26.
However, some employers could have been reassured by recent announcements that the UK's existing trading arrangements and freedom of movement will continue during the Brexit transition period from March 2019 to December 2020 and that EU nationals that arrive during that time can stay in the UK indefinitely. The recent strength of the global economy is also providing a boost to sectors such as manufacturing and business services, which have already benefitted from a depreciation of the pound.
Gerwyn Davies, senior labour market analyst for the CIPD, comments: "Employer optimism about job prospects remains extremely positive which suggests we should be cautious about putting too pessimistic an interpretation on the weak provisional GDP figures released last month. However, employers looking to expand their workforces are likely to face growing headwinds as organisations find it more difficult to source the people and skills they need. This may explain why wage pressures are starting to increase following a prolonged period of relatively subdued pay growth. It could well be that employers are using higher starting salaries to attract the talent they need.
"Employers need to think more creatively about their workforce planning and talent pipelines to ensure that they can continue to access and develop key skills. There needs to be a mix of attracting new and diverse talent as well as upskilling existing staff.  In particular, organisations must put much more effort into attracting and retaining older workers, women returning to work after having children and other disadvantaged groups in the labour market, as well as investing in training and developing their existing workers."
Alex Fleming, Country Head of UK and Ireland and President of Staffing and Solutions, The Adecco Group UK and Ireland, added:  "It is positive to see signs of wage growth after a prolonged period of stagnation, however it is vital that employers leverage the full breadth of their employment package in the search for new talent. In our constantly evolving labour market where competition for talent is increasingly fierce, many employees are now looking for much more than just a strong wage packet.
"Employers have more than one weapon in their arsenal; elements such as flexible working, modern workspaces, collaborative office spaces and inspiring management are all attractive to different segments of the labour market. It is time for employers to recognise talent as individuals and tailor employment packages accordingly to avoid missing out on key skills which will drive innovation and success."