March 22, 2017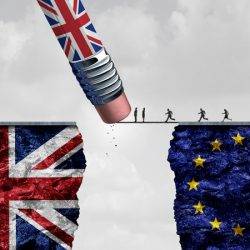 Accommodation and food services, manufacturing, and transport industries will be hardest hit by limits on movement of EU and non-EU workers following Brexit, a new report has claimed. The latest edition of Mercer's Workforce Monitor has highlighted how reliant certain sectors of the UK economy have become on EU-born and non-EU born workers, as respectively, 33 percent, 23 percent and 20 percent of accommodation and food services, manufacturing, and transport are made up of non-UK-born nationals, meaning companies in those sectors, and those reliant on them, are especially at risk from the changes in the UK's migration policy. According to Gary Simmons, Partner at Mercer, "Since 2013, the UK-born workforce has been declining as people retire and we can see how reliant certain industries are on overseas workers filling the gaps. The UK is likely to impose more stringent migration controls in the future and this will reduce the number of overseas workers available."
Mercer analysed the make-up of 11 different sectors of the UK economy for the March 2017 update of the Mercer Workforce Monitor which aims to help companies understand how the UK's departure from the EU and possible changes to migration policy, combined with the UK's ageing population, may impact workforces across the country.  The sectors covered were: Agriculture, forestry & fishing; Manufacturing; Construction; Wholesale, retail & repair of vehicles; Transport & Storage; Accommodation & Food Services; Information & Communication; Financial & Insurance Activities; Professional, Scientific & Technical Activities (e.g. engineers); Education and, finally, Health & Social Work.
Added Simmons: "While we have focused on 11 industries in this report, the fact is that every company in every sector in the UK will be competing for a reduced pool of available workers. Problems in one sector will impact on a variety pf others, so organizations need to understand the make-up of their workforce, the risks and plan how to address this challenge."
According to Mercer, there are five core strategies open to companies to help mitigate the twin impacts of demographic change and migration limits. The first is to 'buy, build & retain' staff while a second is to diversify their employee base to hire those sectors of society that may be under-represented in work. Additional lines of defence include automation, the relocation of operations or, more drastically, ceasing business operations in the UK.  The consultancy has looked at 6 specific sectors to review what specific challenges and options might be open to each.
Manufacturing
Despite being one of the larger employers of EU and non-EU workers, this sector may be less impacted by the talent crisis as its employee base has already dropped by 25 percent since 2000 (ONS). Any workforce shortage could accelerate further automation, and spur relocation. Workers in this industry may be a potential source of talent for other sectors. A larger risk is the industry's ability to attract the skill sets needed, especially advanced, technical skills to support automation and robotics. Retention may be a problem as other more attractive industries try to attract skilled workers. A major risk to the UK is that manufacturers move offshore in response to this talent scarcity and possible Brexit-related trade restrictions.
Transport and storage
The sector has grown by 4 percent since 2000 (ONS) with much of the increase in employment being taken by non-UK born workers. The industry suffers a driver shortage and technology and regulation to support driverless transport are not yet in place. Transportation, of course, cannot be moved or relocated, and it is essential for the UK export industry, so the industry will be strained in the short term. Traditional approaches to 'buy, build & retain' the existing workforce, in addition to exploring options to attract workers will be essential. Storage businesses may automate faster that transport, but access to the right talent to support automation/robotics (similar to manufacturing) will be important.
Accommodation and food services
This industry has grown by 32 percent since 2000 (ONS), with the bulk of the net new jobs going to non-UK born workers. It relies heavily on a large volume of low-skill employees and the nature of this work means that relocation to other countries is unlikely. Automation poses a problem: people like to be served by people and, as a people business, the industry's demand for talent will increase, unless fundamental changes in customer experience through automation occur.  The biggest impact will likely be on small business, which are unable to afford scarce resources and may not be able to find solutions in automation.
Information and communication
The industry is growing particularly in digital, computer, mathematical, sales, architecture and engineering roles. According to the ONS, the sector has grown by over 200,000 (19 percent) since 2000, with a large proportion of net new roles going to non-UK born workers. Any decline in workforce availability poses a major risk more broadly for the UK's competitiveness, attractiveness and productivity. High demand will make skilled workers expensive due to increasing wages. The consultancy believes that employers in this industry should look to change the demographic profile of their workforce and tap under-represented sources of talent. Automation and remote setup of installation and maintenance activities may be possible and relocation (or contract and home working) may be appropriate for many roles. However, this has a downside as offshoring in this industry poses a risk to the UK economy.
Financial and insurance activities
A 2 percent growth in the sector since 2000 disguises the large changes that have already occurred. Demand for many of the traditional roles, including broking, customer services and sales, will decline as a consequence of automation and digitisation but there will be large increases in management, computer and mathematical roles.  The competition for the talent needed to support digital, regulatory and cybersecurity needs is expected to be intense.
Health and social work
Demand for workers in this sector is expected to dramatically increase to manage the needs of an ageing population. Mercer's previous report highlighted that over 65s in the UK increased by 26 percent from 9.4 million in 2001 to 11.8 million in 2016. A further 3.4 million people will reach the age of 65 by 2030. There is limited scope for automation compared to other sectors, and increasing demand will require a further substantial increase in employment by 2030. The main priority for the sector will be to 'buy build and retain' staff, particularly important as one-third of doctors plan to retire by 2020.  The net result could range from a massive reduction in available workforces for all other sectors, to a huge shortfall in health and care professionals – as others sectors build more attractive jobs, enhance their valuation propositions, offer more flexibility and can afford to pay more.