March 22, 2017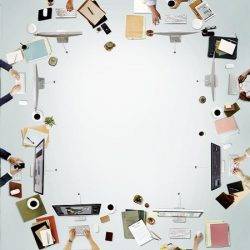 HR leaders must take responsibility for bridging the gap between leadership and employees to help ensure organisations deal with the challenge of an increasingly digitised workplace and create a shared sense of direction, values and collaboration, a new piece of research suggests. According to the report, 'Leadership Connections: HR's role in business transformation' from Ipsos LEAD and Cirrus, HR leaders are the crucial drivers of transformation in UK businesses through their roles of promoting devolved decision making, employee engagement and collaboration. Figures have shown that while half of CEOs expect their industries to be substantially or unrecognisably changed by digital, as of late 2016 10 percent of employees claim to have seen no significant change in their organisations at all – according to MORI's Representative Employee Data (RED). This presents a significant difference between what we are being told by senior leadership and what employees believe to be the case.
Businesses across the UK are facing pressure to adapt to changing customer demands, operate more efficiently in complex marketplaces, and respond to economic and political upheaval such as Brexit. Despite this, while almost 70 percent of employees understand the need for change, and six out of ten support it, only half think such innovation is well managed.
This is a huge challenge – and opportunity – for HR leaders in terms of bringing employees on board with change. The majority of HR leaders profiled in the new report stressed the importance of ensuring a shared sense of direction, shared values and collaboration across an organisation – "people would rather work for a cause than a company," says Sean Mills, executive director of Ipsos LEAD and co-author of the report. "This is an area where senior HR leaders can collaborate with other senior colleagues to create a deeper ability to change at the enterprise level."
Enabling devolved decision-making is also a key priority, breaking away from the traditional command and control structure and instead equipping employees with the skills to use their own initiative.
Commenting on the findings, Cirrus CEO Dr Simon Hayward, said: "When addressing many of the issues highlighted in this report, such as increasing agility and collaboration, HR leaders can help organisations to adopt a more 'connected' approach to leadership. This marks a pronounced shift from the old style of hierarchical command-and-control to a new way of leading through influence and encouraging collaboration, based on a shared sense of purpose and direction. This helps to build more agile and adaptable organisations, capable of successful transformation.
"Many transformation initiatives are still focused on process and systems than on actually empowering employees and engaging them with change. By devolving decision-making and empowering front-line employees, HR leaders can increase customer-centricity and competitiveness, and drive performance."