March 21, 2017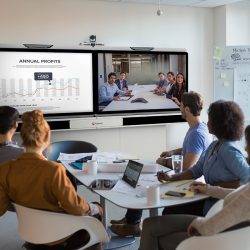 Productivity and teamwork are both significantly improved when employees can choose where they work, a global survey of on global flexible working trends claims. The survey commissioned by Polycom, Inc. a global leader in enabling organisations new levels of teamwork, efficiency and productivity by unleashing the power of human collaboration. The survey of over 24,000 people found that 62 percent of the global working population now take advantage of flexible working practices. Nearly all respondents (98 percent) state that flexible working has a positive impact on productivity. Although many remain concerned that their absence from the office may have a negative effect on their careers, they are drawn to flexible working to increase their productivity, achieve a better work life balance and avoid the problem of commuting.
The UK is one of the countries that has seen more people embrace a flexible working approach, according to the report. According to the Chartered Institute for Personnel and Development, in May 2012 only 20 percent of UK workers worked from home regularly, and only 14 percent benefited from remote working. Polycom's survey shows there has been significant transformation in working habits since then; at the end of 2016, 64 percent of UK workers were working flexibly on a regular basis. Another important development is the shift in attitudes towards flexible working: in 2012, two thirds of firms offered flexible working benefits to parents only. Now, 80 percent of companies in the UK offer flexible working benefits to all employees, according to the survey.
It's apparent that British workers are increasingly focused on getting a good work-life balance, with 75 percent of those surveyed highlighting a key benefit of anywhere working was getting their work-life balance under control. Commuting is also a big source of stress that UK employees would rather avoid: 30 percent of those surveyed listed not commuting as the number one benefit of working flexibly.
"There is a stigma that remote workers are disconnected from the rest of the team, yet this study proves that they are more sociable and proactively reach out to develop strong relationships. The new technology tools that enable communication and collaboration are actually motivating workers to pick up the phone, seek face time and create lasting bonds. This is the upside of remote work we rarely talk about," says Jeanne Meister, Partner, Future Workplace.
66 percent of millennials are worried that they aren't perceived as hard-working when they are not in the office. This is a big concern globally, shared by 62 percent of all respondents. For organisations to keep up with the fast-pace of digital transformation, there needs to be a shift in attitude, and a new approach to how people work and collaborate. By measuring performance based on outputs, and not hours worked, employees are reassured that management knows presenteeism does not equal good work ethic. Underlying this shift in work culture is technology. The right collaboration technology needs to be in place to enable teams to collaborate, and employees to have the same access to resources as if they were in the office.