December 19, 2017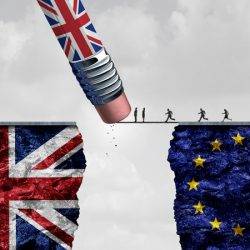 Just over half (51 percent) of firms across the UK will grow their workforce in the year ahead, with confidence highest amongst small and mid-sized firms (58 percent) according to the latest CBI/Pertemps Network Group Employment Trends Survey. But the survey warns that delivering further jobs growth depends on businesses being confident they can remain competitive if they choose to base staff in the UK. Nearly two thirds (63 percent) currently believe that changes in the UK labour market will contribute to Britain becoming a less attractive place to invest and do business over the next five years – up from 50 percent last year and 25 percent in 2015. Skills gaps were the single most prominent worry facing firms, with nearly four in five (79 percent) respondents highlighting this as a worry – up from 64 percent in 2016. Access to overseas workers is a big contributor to this, with nearly half of respondents (49 percent) identifying uncertain access to labour supply – up from 35 percent in 2016 as a concern.
Neil Carberry, CBI Managing Director for People policy, said: "With softening economic growth matched with high employment, the survey again emphasises the vital need to make progress on the Industrial Strategy and secure a good Brexit deal to improve productivity, support job creation and boost pay growth.
"The survey also shows that firms are concerned about finding the right staff in the future and this is damaging the outlook for investment in the longer term. It's essential that businesses work to address skills gaps with colleges and other providers – but with high employment rates, domestic training alone can't meet all our needs. Firms will need to be able to access people from outside the UK to support future growth and deliver the Industrial Strategy.
"With businesses already worried about future access to skills and labour, the worst thing we could do would be to undermine the many EU nationals already here and contributing to our businesses and public services. Last week's Brexit deal is a good outcome if a final deal is reached, but the Government must be clear that the position of EU nationals already in the UK is secure in all scenarios."
The survey shows that companies continue to match inflation pay awards where they can.  52 percent of respondents aim to raise pay for their employees in line with (or above) inflation in the coming year, which is lower than the 57 percent that planned to do so in 2016. The drop is small, however, relative to the significantly higher rate of inflation that firms face – suggesting that predictions of a moderate increase in the average rate of nominal pay growth in 2018 are accurate.
An increasing proportion of firms surveyed are now affected by the National Living Wage (NLW) as the rate increases faster than average earnings. 55 percent are now affected, compared to 50 percent last year. Our survey shows that it is increasingly challenging for businesses, with 63 percent are needing to take action to cope with the costs so far, up from 59 percent last year. The most common actions taken range from raising prices (21 percent) and restructuring their business model (20 percent), to increasing investment in training (32 percent).
As the NLW increases in the years ahead, only 28 percent of affected businesses polled will be able to absorb the costs.  A quarter of respondents affected are expecting to restructure their business models, which raises to 33 percent amongst mid-sized firms.  While 30 percent intend to increase automation to raise productivity.
Matthew Percival, CBI Head of Employment policy, said: "The CBI backs a rising minimum wage. But the path the National Living Wage takes over the next three years will require careful, independent monitoring and the Low Pay Commission must continue to ensure it reflects wider economic performance."
The survey shows firms see this as of benefit to them and their staff. 71 percent of businesses report co-operative employee relations and 72 percent expect this to continue next year. The survey shows only one in 20 firms see relations as adversarial – with making further improvements to employee engagement scoring as companies' top internal priority next year. Improving line management is the clear top choice for doing this, according to firms.
Improving inclusion is a key aspect of improving fairness. More than nine in ten respondents (93 percent) reported that a diverse and inclusive workforce is important to the future success of their organisation, with 70 percent introducing or extending flexible working opportunities and 66 percent investing in training for line managers to help boost inclusion. Respondents report a range of benefits of inclusive workplace practices including increased skills (50 percent) and attraction and retention of staff (52 percent).
Neil Carberry, CBI Managing Director for People policy, said: "Firms know that a flexible workplace also needs to be fair – and have picked up on the challenge laid down by Matthew Taylor's review in the summer.
"There is a lot to do to get this right, but it is great to see almost all businesses in our survey are prioritising making progress. Additional support for line managers is the priority – and studies show that this is the approach that has the best results."
Other highlights from the survey include:
For the fifth year running, the survey shows that growth in permanent job opportunities will outstrip temporary recruitment
Growth is expected across all job types, with positive balance scores for permanent (+35 percent), temporary (+12 percent), graduate (+18 percent) and apprenticeship positions (+42 percent). It is likely that the positive number on apprentices reflects some bounce back from the slow rate of starts in 2017
In the coming year, the top workforce priorities for businesses are achieving and maintaining high levels of employee engagement (46 percent), retaining talent (35 percent) and improving leadership skills (44 percent)
And among those firms who have had to produce a gender pay gap report, 62 percent reported that it had changed some aspect of their company's diversity and inclusion strategy
90 percent of companies surveyed believe that the removal of employment tribunal fees will lead to a rise in weak, misguided, or vexatious claims. Firms favour a small and proportionate fee per claim – not the expensive system that was rightly challenged in the courts.
The annual survey which was carried out between August and October 2017, is now in its twentieth year and had 299 respondents employing around 1 million people.