December 19, 2017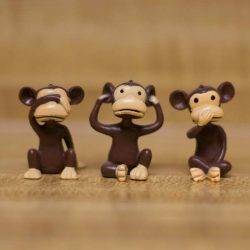 A new study from mental health campaigners Time to Change claims that British workers would rather talk to their colleagues about relationship issues, money problems and sex than broach the topic of mental health. The survey of 2,000 people suggests mental health remains one of the last taboos in the workplace, showing that, despite progress, there is still a lot more work to do in 2018 to combat the stigma. One in four of us will experience a mental health problem in any given year and yet Time to Change says these figures show that when it comes to employment the vast majority of people still feel unable to speak openly about their mental health with their line managers and even their close colleagues.
When asked to select from a list the topics they felt they could talk openly about with their colleagues:
30 percent felt comfortable discussing a relationship break-up
26 percent money problems
20 percent dating advice
19 percent religion
18 percent sex
13 percent mental health  the topic ranking lowest out of a total of 10)
While people still feel uncomfortable talking about their own mental health, the survey shows they do want to support others. Over half said they would support a colleague if they noticed they were struggling with their mental health. However, 39 percent of these people said they wouldn't know how to.
With the Christmas party season upon us, when many will be spending more time socialising with their co-workers, Time to Change, which is led by charities Mind and Rethink Mental Illness, is encouraging everyone to take the opportunity to check in with their colleagues. It can be as simple as a text or email to say you are there to talk and to listen – everyone can help create more open, supportive workplaces when it comes to mental health.
Sue Baker OBE, Director of Time to Change, said "During the Christmas party season we'll be around our colleagues more than usual. This year, we want people to push the conversation beyond what went on at the office party and find out how their colleagues are really doing. Christmas is branded the most wonderful time of the year but it can be challenging and stressful for those of us struggling with mental health problems or with life stresses. The pressure to spend money, socialise and 'have fun' can leave people feeling more isolated than ever, especially if we feel there's no-one to turn to. So let's add talking about mental health into the usual mix of workplace conversations about relationships, money and even sex – it could make all the difference to those of us who could be struggling this Christmas."
Image: John Snape via Wikimedia Commons