July 15, 2013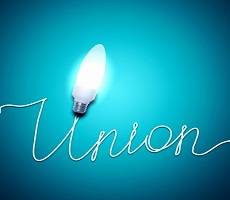 The European Commission is gathering views on how to reduce the environmental impacts of buildings. The consultation will focus on resources such as materials (including waste), water and embedded energy and aims to address resource use and related environmental impacts throughout the life-cycle of buildings, from the extraction of building materials to demolition and recycling of materials. James Drinkwater, Senior Policy Advisor for the Europe Regional Network of the World Green Building Council, welcomed the move: "It is incredibly important that the green building movement gets behind this evolution in building policy, and engages with the Commission on what the right strategic direction is going forward."
He added: "The results of this consultation and subsequent debate will set the direction of travel for EU green building policy for years to come. Our Network will be gathering the expertise of Green Building Council members across the region to inform our response."
According to EU figures buildings account for:
42 per cent of final energy consumption (during their use phase);
35 per cent of greenhouse gas emissions (during use phase);
50 per cent of all extracted materials are used in building (construction and use);
30 per cent of water consumption (during construction and use);
30 per cent of total generated waste (during construction, demolition and renovation).
According to the Commission, existing EU policy initiatives in the area of environmental performance of buildings, which mainly target energy efficiency, could be complemented with policies for resource efficiency looking at a wider range of resource use and environmental impacts, across the life-cycle of buildings. However, because at present there are no common criteria to measure the environmental performance of buildings, this makes it difficult for stakeholders in construction to factor environmental aspects into their business and purchasing decisions.
Some of the areas the consultation identified as potential future topics of work include:
Establishing and promoting an assessment framework for the environmental performance of buildings, taking into account the building as a system, building components and construction products;
Providing information on the environmental performance of buildings to designers, architects, engineers, developers, construction companies, construction product manufacturers, investors, consumers, etc;
Establishing comprehensive Green Public Procurement criteria for different categories of buildings and promoting their use;
Recommending requirements for the reporting of environmental impacts and resource use of buildings and components to be used at national level;
Advising Member States on developing/reforming financial incentives for better environmental performing buildings, including linking to the existing/emerging incentives for energy efficiency;
Promoting efficient material management, in particular supporting markets for secondary construction materials;
Co-operating with Member States on policies aimed at more intensive use of public buildings.
The consultation is open until 1st October 2013. Stakeholder views will inform a 'Communication on Sustainable Buildings' which is expected to be published at the beginning of 2014.