April 27, 2017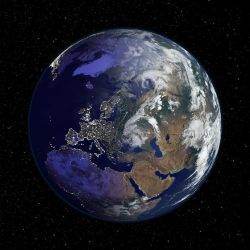 Europe must lead the world in cutting greenhouse gas emissions from existing buildings if it is to meet the ambitions of the Paris Agreement, claims BUILD UPON, a coalition of over 300 businesses and organisations from across the continent. The coalition – which includes cities, public authorities, property developers, manufacturers and energy utilities, as well as trade associations, NGOs and universities – is backing the need for ambitious 'national renovation strategies' that set out clear targets, milestones and measures on transforming existing buildings. The intervention comes as EU member states near the deadline to publish updated strategies to renovate their buildings, which account for around 36 percent of Europe's total greenhouse gas emissions, and as political decision-makers grapple over the future of EU energy laws for the construction sector.
This groundswell of support for more ambitious European renovation policy follows the conclusion of BUILD UPON, an EU Horizon 2020 funded project, in which 13 Green Building Councils in Europe played a leading role in helping national governments to create strong and robust strategies that will see their countries unlock the energy saving potential in their buildings.
Their recommendations are released today in a series of publications by the World Green Building Council, the coordinating organisation behind BUILD UPON, a project which has received praise from dozens of ministries, cities and other public authorities across Europe for its major impact on renovation policy. The publications set out actions for how their countries can deliver the level of ambition needed on existing buildings that will meet the Paris Agreement (see notes to editors below), and were developed by the 13 Green Building Councils through a major collaborative process involving nearly 2,000 key organisations at 100 events across Europe.
James Drinkwater, European Regional Director of the World Green Building Council, said: "Europe is at a cross roads in terms of its energy policy, with decision-makers unwilling to commit to a clear vision for one of Europe's most pressing climate challenges – its buildings. But this intervention is proof that a large number of businesses and organisations are committed to ambitious plans on building renovation.
"Our Green Building Councils in Europe have been leading this charge by helping their national governments to develop strong action plans to transform buildings across Europe."
Experts have warned that significantly stronger building renovation policy is needed if Europe is to unleash a boom in construction jobs, improve citizens' quality of life – particularly those on lower incomes who are hit hardest by energy costs – and to meet its climate obligations under the Paris Agreement.