April 4, 2017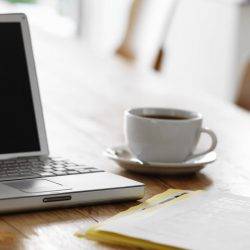 European employees appear ready to embrace the ' gig economy ', according to research by ADP. The study of nearly 10,000 European working adults claims to reveal how employees across Europe feel about the future of work. As many as 63 percent of UK employees and 68 percent of European employees are interested in, or would consider self-employment or freelancing although the desire for this style of working does vary drastically across regions. According to the report a third (33 percent) of UK employees say work-life balance is a key motivating factor although pay is still the ultimate driver for all European employees.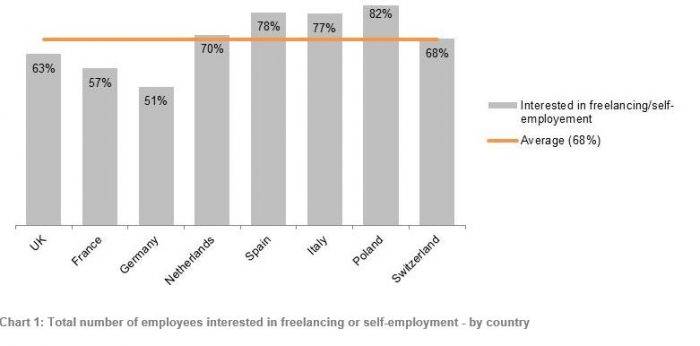 There are a multitude of factors playing into the increased prevalence of gig economy jobs. 28 percent of employees say maintaining a work-life balance is the most important factor motivating them at work, and the gig economy is typically associated with workers being able to choose their own hours. However, self-employed workers in the UK actually consider themselves to have the poorest work life balance compared to the other industries, with only 81 percent feeling that they have a good work life balance, compared to 84 percent nationally.
Despite this, those who are already self-employed report higher levels of job satisfaction (75 percent are satisfied vs. 70 percent on average). 39 percent of self-employed workers say that the key motivator for them is the ability to work where and when they want to, as well as having good work-life balance (30 percent).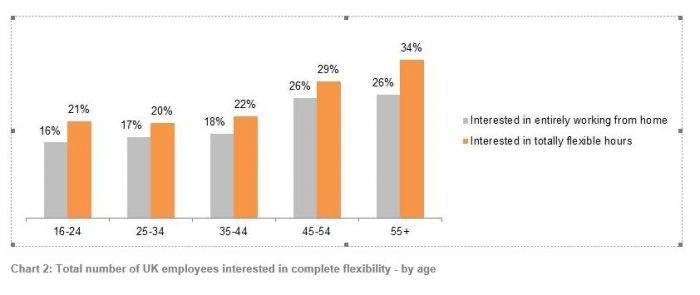 The desire for flexible working locations and hours does vary drastically across different demographics. For instance, wishing for complete flexibility in working hours and location increases for older workers, whilst the interest in a mixed form of flexibility in hours and location decreases with age.
Pay comes in as the most important factor in motivation and engagement (47 percent), so it is no surprise that many people are taking jobs in which they can choose hours and therefore income levels. However, this could also indicate that many people are joining the gig economy out of necessity, rather than choice.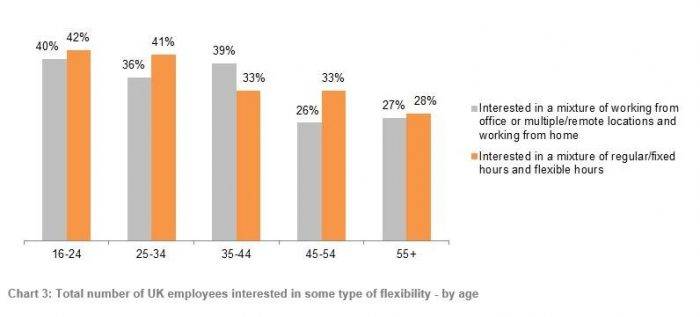 Jeff Phipps, Managing Director at ADP UK, says "While the gig economy brings with it many benefits for both employers and workers, such as a varied and accessible talent pool and increased control over working hours, it can also be a challenging experience. Employers may lose individuals with valuable expertise, while the workers themselves may not gain the control they had hoped, due to the fear of turning down work and not being offered it again. Employers should ensure that they are providing excellent career development opportunities and that they treat workers respectfully so that they gain their loyalty and protect their brand, while people considering a gig economy job should think carefully before embarking on a freelance basis, ensuring they have carefully weighed up the positives and negatives associated with this working style."