October 27, 2014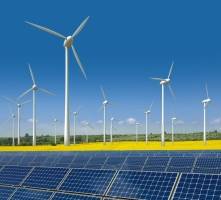 The states of the European Union (EU) have reached an agreement to cut greenhouse gas emissions by 40 percent by 2030, compared with 1990 levels. The EU says it aims to meet the new target in the most cost-effective ways possible. The EU has also set itself the target of generating 27 percent of energy from renewable sources over the same period. The new target is set to remain independent of any more ambitious cuts set by individual member states suggesting that the EU sees the new targets as being a minimum ambition. The new targets will also take account of the EU's internal energy markets and the degree of integration of members states. The EU, in its announcement, claims that the market for renewable energy is dependent on a well integrated internal energy market, co-ordinated at regional level. The new announcement has been broadly welcomed by industry sources albeit with some significant caveats.
The UK's Renewable Energy Association issued a press statement in response to the news claiming that it was 'looking forward to work with Government to shape the policies that will deliver the country's share of the EU's new greenhouse gas target of at least 40 percent…However, it is disappointing that the pan-EU renewable energy target of at least 27% will provide a weaker incentive for renewables than the current Member State level 2020 targets.
"Almost all of renewable technologies – across electricity, heat and transport – could be delivering cheaper energy than any other form of low carbon generation by 2030. Several could also become the cheapest forms of energy available and no longer require subsidy, as both renewable and fossil energy sources currently do.
"To achieve these cost reductions and invest in the development of skills and supply chains, industry needs clarity on the way forwards.
"Specifically, we urge the Government to spell out a clear vision for the role it sees renewable energy playing in the 2030 energy mix and the measures needed to achieve this. Additionally, the Government should continue pushing for radical reform of the EU ETS to provide an effective carbon price that puts renewables on a level playing field with fossil fuels."