July 2, 2014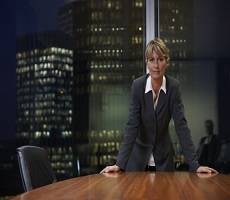 An Enhanced Code of Conduct for executive search firms to support more women appointments to FTSE 350 boards has been announced by Business Secretary Vince Cable. Over 70 firms signed up to the original voluntary code of conduct launched in 2011. In response to the independent Sweeney review in February 2014, the search industry has now developed a new Enhanced Voluntary Code of Conduct, which builds on the terms of the standard voluntary code and is intended to recognise the efforts of search firms working to build the pipeline of FTSE board directors of the future. The Code was drawn up by the search firms themselves working with the Davies Steering Group. It contains 10 new provisions, from launching initiatives to support aspiring women to sharing of best practice and running awareness programmes within their own firms.
Under the new provisions, firms will provide evidence to the Davies Steering Group that they have:
supported the appointment of at least 4 women to FTSE 100/250 boards over the last year
achieved a proportion of at least 33 per cent female appointments across all their FTSE 100/250 board work
supported women in achieving their first FTSE 350 board appointment
have fully delivered against more qualitative aspects of the Enhanced Code in their daily practices
The Enhanced Code requires search firms to submit summary data in an agreed format to the independent Davies Steering Group annually, to confirm they meet the requirements for accreditation under the code.
Executive search firms will also be encouraged to visibly signal their commitment to gender diversity, on their websites and in discussion with clients as well as publishing relevant summary data on their track record.
Dr Ruth Sacks, Senior Lecturer at Westminster Business School, said:"These voluntary provisions are a step in the right direction to encourage more women appointments to FTSE 350 boards. However, it may be difficult to assess their direct impact. According to the Enhanced Code of Conduct, executive search firms will have to provide evidence that they are following the guidance, we hope that this will be clear enough to indicate what progress is being made.
"We need to ensure that the right women are appointed to executive and non-executive boards and that they have not gained their positions as a box-ticking exercise."
A copy of the new Enhanced Voluntary Code of Conduct can be accessed at 'Women on boards reports'.