July 2, 2014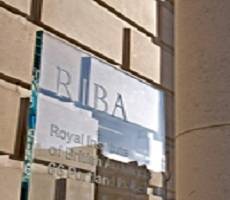 A new report from The Royal Institute of British Architects (RIBA) sets out a number of recommendations for the next UK Government and calls for greater economic leadership from English cities to rebalance the UK economy and take some of the pressure off London and the South East. RIBA's report, Building Better Britain: A vision for the next Government, advises that by focusing on architecture and the built environment, the next Government will be better placed to address a sluggish economy, a shortage of new homes, an aging population and the effects of climate change. Building on the findings of the Farrell Review, the report is intended to provide policy makers with a greater understanding of the impact of how places are designed, planned and built and how they affect our day to day lives.
The Farrell Review of Architecture and the Built Environment outlined how important a system of proactive planning could be moving away from a reactive approach to a focus on place.The report builds on this by saying the next government must ensure that through planning. "we set clear expectations for the quality and long term sustainability of new development in England rather than focus on short-term financial returns on investment."
The report states: "We need a clear and coordinated long term framework to shape national, regional and local priorities in a way that brings together spatial and economic strategies for Britain."
Key recommendations of the report include:
Schools – faced with the greatest shortage of school places in decades, too many of the UK's schools are past their life cycle and riddled with asbestos. The current school building programme is just too cheap. We need to be spending 20% extra on the new schools we build
Building on Green Belt – there is an urgent need to assess the real value of greenbelt to allow communities to unlock the housing and growth potential of wasted land.
Health – the Government should commit to spending 10% of transport budgets on 'active travel' e.g. linear parks and protected routes for walking and cycling
Planning – we need an end to the risk adverse, NIMBY-fearing tick-box planning system that is failing communities across the UK. Government needs to own up to a lack of strategy and create a national spatial strategy for the country.
RIBA President Stephen Hodder said: "The next UK Government should empower our cities, towns and villages to prosper and provide the homes, education, services and jobs that are vital for the nation; it needs to look at architecture and the built environment as part of the solution.
"Reform of the green belt, building more new homes, tackling the failed current school building programme and empowering English cities to compete on the global stage, must be priorities."
To download the full report visit: www.architecture.com/BuildingABetterBritain