March 26, 2013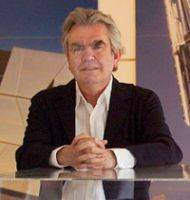 One of the standard complaints commonly ascribed to facilities managers and others who work to manage our buildings and the people and stuff inside them is that they are not consulted well enough when it comes to their development, architecture and design. Well, now they may have a chance to see how that all feels writ large following yesterday's announcement from Culture and Creative Industries Minister Ed Vaizey of the launch of an independent review of the UK's architecture which will be undertaken by the architect Sir Terry Farrell… leading a panel of mainly architects.
While it's too early to say how this will all pan out, we have become accustomed to the sight of the UK's architects kicking off whenever anybody else dares offers an opinion on architecture. My own particular favourite example of this was Lord Rogers' remarkable diatribe following Prince Charles's offer of some opinions on the development of Chelsea Barracks in 2009.
For me, the most telling remark amongst many in Lord Roger's views on the Prince of Wales' intervention in the development of the Chelsea Barracks housing development was this:
"Are we going to have royalty dictating to us modern art? Are we going to have royalty dictating their taste in music? No, because they're not experts in any of those fields."
Now of course, we all have opinions about music and art regardless of whether we are experts or not. Doubtless Rogers has his own. He may not like The Beatles, but presumably never felt the need to learn the guitar and become the biggest selling artist in history before forming his view.
He wasn't alone in kicking back against the Prince. Many architects were so affronted by the idea of a muggle having an opinion on the development they threatened to boycott Prince Charles' speech at the Royal Institute of British Architects that Summer.
Sir Terry Farrell may be an entirely different beast but he is also the global superstar architect behind the Home Office building in Marsham Street which was opened to widespread acclaim from the architectural community and was garlanded with an Award from the RIBA only for it to be revealed four years later that it achieved the lowest possible energy performance rating in a survey of public sector buildings, including those that date back to the 19th Century.
We should force ourselves to keep an open mind. Farrell is far more of a populist than Rogers but like him is not afraid to cause a stir and has experience in working with the public sector, especially in London, and the development of large urban regeneration projects. All will become apparent by the end of the year when Farrell and his team are expected to produce a report which may lead to a shift in policy, possibly by formalising an approach to architecture at a governmental level as Denmark did in 2007.
Much will depend on the advice and information his team works with and it's disappointing that the 11 strong advisory panel is light on occupiers and occupants, however we might define them. The full panel consists of:
Peter Bishop – professor of urban design at the Bartlett School of Architecture
Alison Brooks – architect
Alain de Botton – philosopher and writer on architecture
Hank Dittmar – Chief Executive of The Prince's Foundation for Building Community
Jim Eyre – architect
Thomas Heatherwick – designer
Nigel Hugill – chairman, Centre for Cities
Lucy Musgrave – architect
Robert Powell – architect, writer and artist
Sunand Prasad – architect
Victoria Thornton – architect
It may all seem a bit skewed but there is a chance for anybody to contribute at this early stage by contacting the review team at FAR@terryfarrell.co.uk. We'll see.