March 26, 2013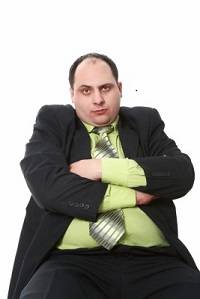 The latest in a surfeit of surveys into employee wellness has found that wellness programmes may be firmly on the global business agenda, but there remains a major problem in persuading the most unfit and least healthy members of the workplace to participate.  A whopping 95 per cent of organizations say they are implementing a wellness strategy, but according to the 2013 Global Workplace Health & Wellness Report, by Global Corporate Challenge (GCC) employee participation is another matter, with wellness initiatives achieving less than 20 per cent participation on average, well short of organizations' 60 per cent participation goals.
Featuring the viewpoints of HR, OH&S and corporate wellness personnel worldwide, the 2013 Global Workplace Health & Wellness Report found that 41 per cent of employers have commenced and 22 per cent have completed the roll out of a wellness programme, with only a 5 per cent minority continuing to ignore the whole concept.
The report provides some insight into how organizations throughout the world approach wellness, with details about their successes, challenges and ways of improvement. For instance it found that for most organisations (85 per cent) the focus is on long-term behavioural change, with employers increasingly recognizing that change-based wellness strategies can help to reduce health risks and so improve performance in employees.
Unsurprisingly physical inactivity leads as the top risk behaviour, followed by stress and poor nutrition. Lack of time and interest are cited as top barriers to employee participation, which shows there is some potential for greater programme flexibility and enjoyment to achieve perception change and improved engagement.
Perhaps of most concern though is that high-risk employees remain elusive, as 75 per cent of respondents admitted difficulty in attracting higher-risk employees, and only 21 per cent being successful in doing so.
High-risk employees are those who most need intervention and who cost workplaces most. To engage these often reluctant or skeptical employees, initiatives must be appealing to and accessible by employees of all ages, abilities and health status. The report recommends that greater focus here could boost participation levels by these more evasive employees and vastly increase business returns.
Another issue is that of making any sort of wellness initiative appealing, as the report found 45 per cent of organizations say their employees' perceptions of wellness initiatives as lacking in fun and engagement is a major barrier to participation. A resounding 99 per cent rate "fun" as medium-to-high importance yet only 10 per cent report their initiatives as actually having very high levels of fun, which presents a powerful opportunity to increase participation through enjoyment.
The full report is available at https://www.gettheworldmoving.com/blog/global-health-and-wellness-2013-report
By Sara Bean