April 10, 2022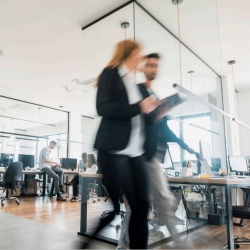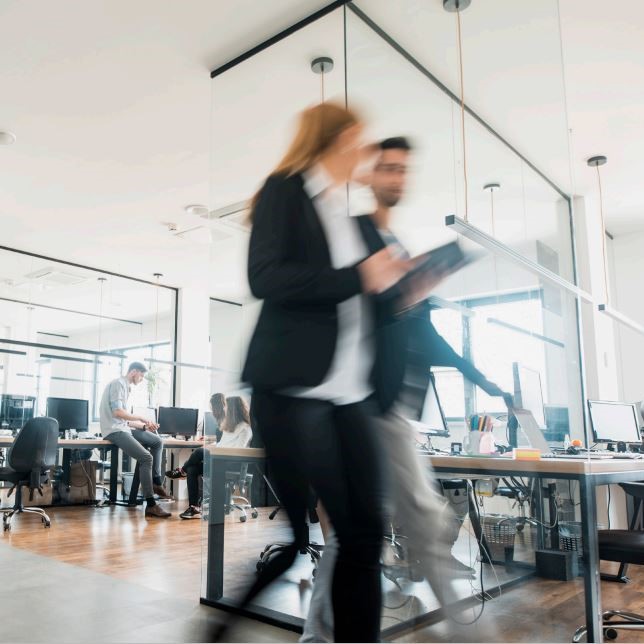 The pandemic has irrevocably changed the way we work. Once considered a place simply to do business, the office is fast becoming a 'lifestyle choice' among young people who value more than just a desk. Instead, they want an engaging, healthy, and resilient working environment where they can socialise, make friends, and build connections to help their career and wellbeing thrive. In fact, an EY study found that 90 percent of Generation-Z value the human connection in the workplace above salary when it comes to their at-work communication. A recent Gallup survey even found a tangible link between having a best friend at work and productivity: those who have a best friend in the office are twice as likely to be engaged in their role and company.
Business leaders now realise that if they want to hire and retain top talent in the hybrid working future, they must invest in a workplace where people feel motivated and connected, not just to their work friends, but to their role, their team and their community. Only by building a collaborative, team-friendly work environment can organisations leverage skills and harness the potential of talented individuals to solve the problems of the future.
In that more collaborative world, global businesses are seeking pathways to a better environment for their teams by creating workplaces that encourage a sense of belonging and social connections. That is putting corporate buildings and workplaces and the teams who manage them into the spotlight.
And it is Facilities Managers who will have to deliver on these goals. Facilities Managers have long been the unsung heroes of a business, working quietly behind the scenes to ensure the smooth operation, service and maintenance of the built environment. However, the demands of ensuring the health and safety of employees during the pandemic have lifted the role to prominence.
Gone are the days of the invisible Facilities Manager whose only focus was to ensure the cost-effective running of building management and the associated processes. The new breed of forward-thinking, tech-savvy facilities leaders must now adapt their workplace management process to meet the brave new world of flexible and hybrid working models.
It's time for Facilities Managers to step out of the shadows to become the new leaders of corporate culture. Today the role is blurring the lines with human resources to play a pivotal role in encouraging people back into the office with sustainable, productive and attractive workplace environments.
Battling the challenges
COVID-19 has shone a spotlight on the multi-faceted role of the modern-day Facilities Manager and the positive impact their work can have on employees' work lives, as well as the planet.
Their tasks have become even more complex and challenging as Facilities Managers must balance key responsibilities, such as cost-saving and process optimisation, with people-centricity, innovation, and sustainability. That has led to a redefining of the role to help create a better work-life experience for workers, improve collaboration and productivity and drive sustainability goals – all while still being able to contain and even reduce operational expenditures.
The big question is how does the Facilities Manager balance the need for outsourced service provisions such as maintenance, cleaning, catering, security, waste management and front-of-house, as well as manage utilities such as electricity, water and gas within an ever-changing work pattern?
Environmental, social, and governance standards (ESG) programs have added another layer of complication for Facilities Managers as businesses face pressure from all directions to align their strategy with ESG. They must also comply with new legislation to meet net-zero targets and reduce their company's carbon footprint.
The pandemic has increased demand for occupancy analytics, space utilization, indoor air quality monitoring, hygiene standards, etc., and to protect the hybrid workplace, as well as control remote management tools and contactless solutions which offer a means for Facilities Managers to better understand changing behaviours and patterns of utilisation.