March 13, 2017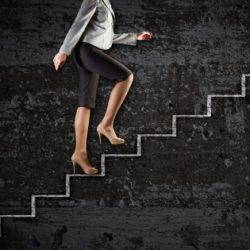 Only 10 percent of Executive Directors on FTSE 100 boards are female compared with 35 percent of Non-Executive Directors and it seems that those who reach this level require a stronger academic pedigree than their male counterparts. According to preliminary findings from The Leadership 10k1 report from Green Park, women leaders in the UK's biggest firms are three times more likely than male counterparts to have degrees from either Russell Group or Ivy League universities. The research finds that 76 percent of the total employees in top 20 positions across the FTSE 100 who graduated from a Russell Group university are female while 70 percent of leaders who graduated from an Ivy League university are female. Overall, this suggests that women are three times more likely to need a qualification from a prestigious university to gain a board position in the UK than men.
And despite calls for FTSE 100 companies to increase the number of female Non-Executive Directors, there is a further decline in the number of female Executive Directors in a board position. Just over a third (35 percent) of Non-Executive Directors are women compared to 10 percent of Executive Directors.
When looking at the diversity of the top 20 positions of each of the FTSE100 organisations, utilities remains the most female friendly sector with significant growth in the number of senior female employees (32.9 percent). For the second consecutive year, the health sector has seen a decline in the number of senior female employees at this level. Technology, engineering, consumer goods, construction and property, media and natural resources are all sectors that have shown significant improvements.
Raj Tulsiani, Co-founder and CEO of Green Park, said: "It's encouraging to see further progress towards gender diversity on the boards of our biggest companies. However, the fact that the vast majority of leaders with an education from Russell Group or Ivy League universities were women shows that female leaders need to achieve more than men before they even start their careers. We must work harder to improve holistic gender equality in business"
The Rt Hon. Baroness Royall of Blaisdon commented: "I welcome Green Park's ambitious analysis of the top 10,000 jobs in the FTSE 100. The fact that successful female leaders need to aim higher academically than men to secure senior roles further highlights the need for increased attention in educational profiling and gender equality in business. There's a long way to go before there is a truly level playing field for men and women in business and it's important for the UK's largest companies to recognise that they may be missing out on strong leaders by putting such focus on university hierarchy."