March 10, 2017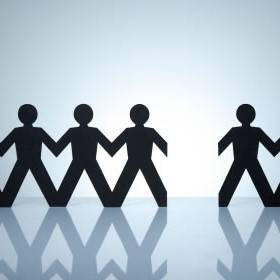 The number of days taken as sick leave in the UK has fallen to the lowest rate since records began, according to the latest release of data from the Office for National Statistics. In 2016, about 137 million working days were lost to illness, equivalent to 4.3 days per worker. The latest figures represent the lowest number of days lost  since reporting began in 1993. Days lost have been falling since 2003 and particularly since the economic downturn of 2007-8, notes the ONS. This might suggest people are struggling in to work when ill out of fear, but that may be only part of the story as the growth in flexible working will also have had a significant impact. As always, the data throws up some interesting comparisons between demographic groups and sectors although the context is not always as clear or as straightforward as is commonly supposed.
The rate of absenteeism in the public sector has fallen from a high of 4.3 per cent to 2.9 per cent, but it is still higher than the private sector's rate of 1.7 per cent. Again, this can be a misleading figure because the comparative data for large private sector organisations is more analogous to what happens in the public sector. Workers in organisations with 500 and over employees had an absentee rate of 2.5 percent last year compared to 1.6 percent for organisations with fewer than 25 employees. Meanwhile employees had an absenteeism rate of 2.1 percent versus 1.4 percent for self-employed, who clearly do keep on working when their employed contemporaries would take time off.
Another idea challenged by the data is that of 'man flu'. In 2016, women lost 2.5 percent of their working hours due to sickness or injury compared to men who lost 1.6 percent of hours.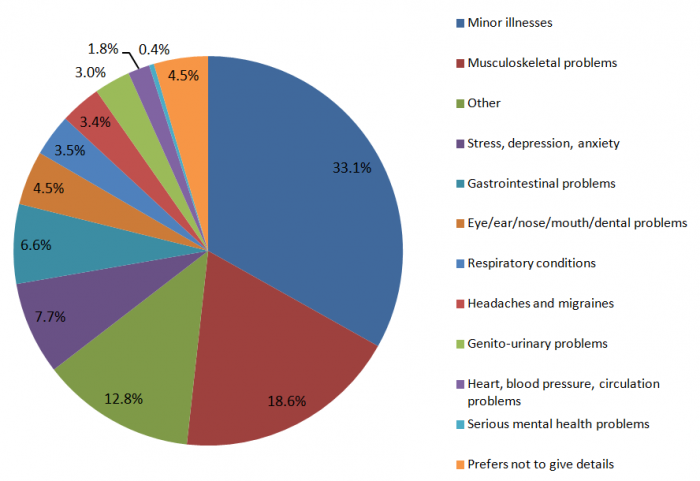 Minor illnesses such as colds were the most common reason for missing work last year, accounting for 33.1 percent of days, followed by musculoskeletal problems, which accounted for 18.6 percent. Mental health problems including stress, depression, anxiety made up 7.7 percent of days and 'serious mental health conditions' contributed 11.2 percent. Interestingly, staff in the private sector had a higher incidence of musculoskeletal disorders (19.8 percent) than their colleagues in the public sector (15.8 percent).
Unsurprisingly, older workers take the most days off sick, with the rate among the over-65s being 2.9 per cent — higher than in 1993, when it was 2.7 per cent. They are followed by those aged 50 to 64, with a rate of 2.7 per cent, although this has fallen sharply since 1993 when it was 4.4 per cent. Those aged 25 to 34 take the fewest days off, with a rate of 1.5 per cent.