June 28, 2018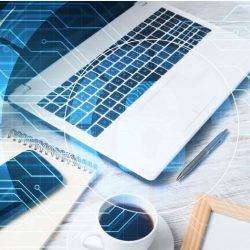 The key to keeping today's digital worker productive, positive about their job and around at all is to arm them with the most updated technology possible. That is the perhaps unsurprising conclusion of a new study by Unisys Corporation  that explores the importance of deploying current and future digital capabilities in the workplace in the UK and eleven other countries around the world. The report is available here but you'll be obliged to register.
Highlights from the UK:
• Over half (56 percent) of digital workers at "technology laggard" organisations expressed frustration with their employer, as compared to only nine percent of workers at "technology leader" organisations
• The level of frustration directly correlates with the threat of attrition: workers at tech laggards (14 percent) were more likely to want to leave to go work elsewhere, as compared to their counterparts at technology leaders (two percent). This is particularly concerning considering that leader organisations represented less than one-third of all workers surveyed in the U.K. (26 percent), notably less than the global average (32 percent) and the eleventh lowest total of the 12 countries surveyed.
• Devices serve as the biggest pain point for workers at "technology laggard" organisations, with 35 percent of these workers complaining that they are held back from being more productive by outdated devices, or 94 percent more likely as those who work for "technology leader" organisations (18 percent).
• The "Bring Your Own Device" to work movement, which relates primarily to smartphones, brings with it potential security risks. Nearly two out of five digital workers (39 percent) who do so said they download apps and websites not supported by their organisation's IT group because they are "better than what my company provided" or "their company did not provide an alternative."
The global study surveyed more than 12,000 workers in April 2018 across 12 countries, gauging the attitudes of today's digital workers on how the technology used in the workplace impacts their day-to-day lives. The survey categorised leader and laggard organisations based on respondents qualifying their employer as either ahead of or behind on technology when compared to the competition.
According to the survey, 28 percent of respondents viewed artificial intelligence (AI) as the emerging technology with the most potential to transform their workplace environment in the next five years. While a majority of respondents cited familiarity with AI, only 16 percent said they understood it well.
Importantly, this lack of understanding plays strongly into what people believe the impact of emerging technology will be on their workplace. Notably, the survey found that 38 percent of workers at leader organisations, for example, believe that technology and automation could make their jobs obsolete in five years.