June 27, 2018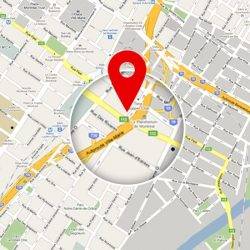 The most attractive factor for UK job seekers when choosing a new employer is the location, claims the latest Global Talent Monitor report from Gartner. The report warns that employers are facing some challenges in retention as just 27.2 percent of UK employees in 1Q18 reported a high intention to stay with the organisation, down 5.5 percent from the same period last year. The UK had the fourth largest decrease after France, Singapore and Germany and those that are at the highest risk of leaving are those aged between 18-29 and 30-39 who have completed an MBA. The biggest attraction-drivers for UK job seekers are location (53.5 percent), vacation (43 percent), work-life balance (41.9 percent), camaraderie (41.4 percent) and produce or service quality (41.4 percent). Work-life balance has always been top of mind for UK employees, however it dropped off first position in 1Q18 with location taking the lead as the biggest attraction for potential candidates. This shows a similar picture to the global outlook where location sits at the top (54.3 percent) with stability and product or service quality following behind (45.7 percent).
Almost half of UK employees also report indifference to going 'above and beyond' with their daily professional duties, with discretionary effort in Britain lower than in the US, Russia. South Africa and Italy. However showing more effort than France, Japan, Germany and China.
"Businesses are feeling the burden to retain and attract talent, deal with the digital skills gap, as well as compete within a tough competitive market," said Brian Kropp, group vice president of the HR practice at Gartner.
"We know the working environment is also an important factor for British workers. If businesses put less emphasis on the culture of the working office, they run the risk of losing strong talent, while also discouraging those who have an intent to stay and put extra effort into their roles. Those susceptible to jump ship and notice this change are millennials and those in Generation Z," Mr. Kropp said.
In regard to discretionary effort (an employee's willingness to go above and beyond the call of duty), 13.6 percent of employees in the UK report showing high discretionary effort, and another 42.6 percent are leaning toward high effort. While high discretionary effort is down slightly from the international level of 15.2 percent, UK discretionary effort has not changed significantly over the last year.
Global Talent Monitor data is drawn from the larger Gartner Global Labor Market Survey which is made up of more than 22,000 employees in 40 countries. The survey is conducted quarterly and is reflective of market conditions during the quarter preceding publication.