August 22, 2019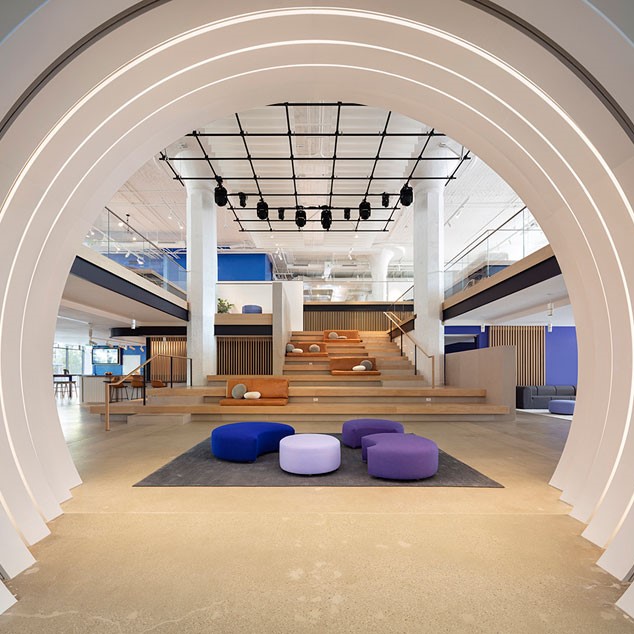 The finalists of the SBID International Design Awards 2019 have now been revealed. Amongst the contenders this year are practices such as G.A group, Concorde BGW Group, Scott Brownrigg and Clive Wilkinson Architects. Projects include the Redbull Offices and Warner Music Group (pictured). Entries were received from 48 countries including the United Kingdom, Switzerland, Qatar, Poland, Barbados, Monaco, Japan, Indonesia, Brazil, Australia and more.
Finalists were selected by a  panel of judges in the first stage of the process. The public are now invited to vote for their favourite projects at www.sbidawards.com which will account for 30 percent of the final results.
Speaking about the finalists, Founder and CEO of SBID, Dr Vanessa Brady OBE says: The SBID International Design Awards continue to grow from strength to strength with more submissions received, more countries represented and this year we have an additional category. It is known across the design industry as the premier design award to win and for that, we are quite rightly very proud to present it, as much as our entrants are to win it.
Last year saw one of the most globally represented editions to date with 225,000 unique voters during the voting period. SBID award categories cover all aspects of interior design including Retail, Public Space, Healthcare & Wellbeing Design, Residential, Visualisation, Clubs & Bars and Restaurants, Office Spaces and Hotel Design.
Public voting will close on Monday 9th September at 5.00pm (UK time).