November 1, 2015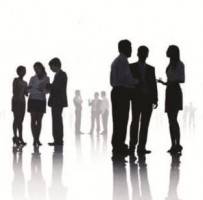 A survey by CoreNet Global and Cushman & Wakefield claims that 88 percent of EMEA corporate real estate professionals are actively investing in workplace improvements, and 95 percent are addressing workplace technology as part of those upgrades. The results emphasise the importance of human capital, suggesting that factors such as office environment, flexible working and company culture continue to be seen as critical to attracting and retaining talent. The global Talent Agenda Survey, completed by 250 respondents, addresses how occupiers are managing their talent pool against an ever-changing and unpredictable business environment. The survey focused on categories such as the cost of human capital and its value; the key challenges relating to talent access, assembly and retention and the critical role that real estate plays in workplace innovation, efficiency and talent retention.
The extent to which real estate and workplace strategies are being implemented was also addressed, revealing some of the adaptations corporates are making to future-proof their talent agendas for the longer term.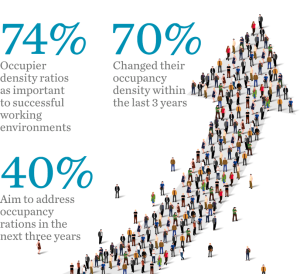 Richard Middleton of Cushman & Wakefield's Global Occupier Services reported the findings at the close of the recent CoreNet Global EMEA Summit in London, where he noted that: "Businesses continue to face challenges in securing and retaining talent and it is clear that the physical working environment is central to talent agendas. In an increasingly competitive marketplace our survey reveals how corporates are revisiting workplace and real estate strategies today in order to secure the best talent for the longer term."
On a sector by sector basis, corporate occupiers are feeling certain challenges more acutely than service providers, with the financial services and manufacturing sectors hit by the skills gap. Financial services were also struggling with staff retention issues. In addition, the office environment is of particular importance to those in the technology sector who are also having to address the salary gap through compensation expectations.
The research also provided insights into the impact that workspace strategies that have been designed to support talent agents are having on real estate strategies, with two key adjustments being made:
Occupier ratios are changing. Around 74 percent of respondents regard employee-to-desk ratios as critical to a successful working environment. Of the 70 percent that have changed their occupancy ratio, 81 percent are occupying space more efficiently on a higher ratio (more employees to desks) enabled through co-working and flexible workplace practices.
Market location. Although proximity to key markets remains of fundamental importance to a number of business sectors, 76 percent of respondents anticipate diversification into new markets in the next 3 years, with 71 percent indicating talent assembly as a crucial factor behind this.