August 12, 2014
Ever since the 2008 recession, the economy has been in flux, affecting both small businesses and corporate giants. Yet, despite the uncertain economic climate, many start-up business ventures have not been phased by the challenges it brings. We recently conducted a survey to find out what the biggest challenges small businesses expected to face over the coming year. The survey revealed some interesting results, and led to the creation of five whitepapers suggesting some possible solutions as to how they might consider investing both their time and money to overcome these challenges. Across the five industries taking part in our survey (Health and Fitness, Finance, Technology, Retail and Travel), one of the most prominent challenges faced by SMEs was regarding staffing. Ultimately, each staffing issue related back to keeping employee morale high and, therefore, boosting productivity.
In the Health and Fitness sector, 38 per cent said that staff morale was their biggest challenge regarding staffing in their industry, similarly, 35 per cent of respondents working in the travel sector felt that staff training was the biggest challenge.
However, 31 per cent of respondents in the retail industry faced issues regarding staff turnover and recruiting a talented workforce. Equally, 43 per cent of those in the technology industry also cited recruiting talented workers as major challenge during 2014.
Productivity and staff morale
Of course, it appeared to be in the best interest for SME and start-ups, regardless of their industry, to invest a great deal of time and money into their staff. From working with SMEs, we understand that having a happy workforce is an important factor of boosting staff productivity. This was reflected in our survey, with 24 per cent of SME owners citing ensuring high staff morale was the most important way to improve productivity.
This was particularly prominent amongst respondents in the finance sector, as 36 per cent of respondents said that ensuring morale was high would improve productivity across the business. Furthermore, 23 per cent of SME owners across all sectors agreed that analysing staff performance was seen as the most effective way to improve productivity.
Ways to boost staff morale
So what measures can SME owners put in place to ensure their staff remain happy and motivated? Interestingly, the majority of respondents in our survey (25 per cent) believe that regular staff social outings were the most important way to keep staff morale high. Nearly a third of respondents from the finance sector believe that transparency within the business is the key to keeping morale high.
Open and honest communication certainly appears to go some way to diminishing rumours in the ever-changing finance sector, which helps to keep staff morale high. With all this in mind, it came as little surprise that 23 per cent of SME owners taking part in the survey said that they aimed to invest the majority of their money for the year into HR and recruitment, which suggests that start-up and SME owners are recognising the importance and significant effect of investing in their employees.
___________________________________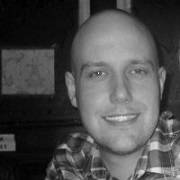 Simon Prince joined Conference Genie in April 2013 from IPC Media, where he was a Senior Manager in their digital team. Simon has over 10 years' experience across Telecoms, Publishing and Gaming sectors.