February 11, 2021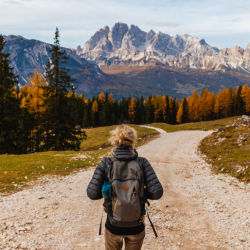 The COVID-19 pandemic is driving a fundamental shift in the way companies operate, accelerating the need for an adaptable and agile workforce to drive business success. According to Mercer's 2021 Global Talent Trends study, the financial impact and work-life disruption caused by the pandemic is causing UK employers to focus on redefining flexibility and skills development to ensure their business and employees become more resilient and agile in the face of disruption.
World events, including protest against racial injustice, have also put the societal responsibilities and behaviour of companies into sharp focus, bringing diversity, equity and inclusion analytics, and environment social and governance (ESG) practices to the top of the priority list for UK organisations.
Re-skilling and reinventing flexibility for future success
The nature of disruption today means that companies must transform at pace to stay ahead of competition, and according to Mercer's survey the vast majority (93 percent) of companies therefore cite skills development as their key focus in 2021. Furthermore, as the need to redeploy internal resources to meet demand soared in 2020, 40 percent of organisations made it easier to share talent internally with an additional 36 percent planning to do so this year. Remote working has also become mainstream and so many companies seek to reinvent flexibility for their workforce (64 percent), or do targeted workforce upskilling of critical talent pools (42 percent).
"2020 significantly impacted the shape and design of the workplace with most companies now working towards adopting a more flexible business model to gain competitive advantage," said Lisa Lyons, UK Workforce Transformation Leader at Mercer. "Our research findings reinforce the importance of viewing work and people through a skills lens so that companies can act fast and flexibly in the face of disruption. Re-designing jobs in a way that prioritises skills over daily tasks means employers can also better support people in their careers."
Ms Lyons added: "Introducing an agile career framework, a consistent skills taxonomy and an internal talent marketplace will be critical success factors in increasing organisational resilience for the year ahead and beyond."
Prioritising responsible business practices
With the Black Lives Matter movement as the catalyst, 2020 witnessed communities across the world coming together to fight systemic inequalities and discrimination embedded within business and societal structures. A focus on creating better futures for people and organisations is now in clear view, with UK firms striving towards responsible business practices that are in the interests of employees, shareholders and wider society. That more than half (53 percent) of UK organisations are now embedding ESG goals into their wider HR transformation agenda is a clear indication of this. Clearly the sharper focus of diversity, equity and inclusion has increased the urgency for improved analytics on pay equity and health trends. With this in mind:
• 51 percent of UK companies say they plan to improve analytics on pay equity in the year ahead
• Increasingly UK organisations are including select ESG metrics (48 percent) into executives' personal performance goals
• 81 percent of UK HR leaders say their company has continued or stepped up the pace towards an ESG and multi-stakeholder business approach, compared with two-thirds (66 percent) globally.
• 56 percent of UK organisations plan to improve physical wellbeing and health analytics
"ESG must be incorporated into the culture and strategy as a core element"
"For organisations to make impactful change, responsible business practices require deliberate thought and effort," said Ms Lyons. "In the current environment, firms need to lead with empathy and understand what issues matter to their employees. Starting with purpose, ESG must be incorporated into the culture and strategy as a core element and not just as window dressing. To ensure lasting impact we need to change behaviours – through leadership mindsets, evolved decision making and embedding ESG within reward and incentives."
Image:Mercer