June 10, 2015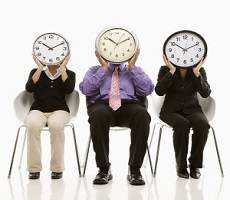 Only a handful (6.2%) of new jobs offer both decent salaries and the opportunity to work flexibly, according to new research from Timewise. Despite technological advances and significant changes in how and where people work, employers consistently underestimate how precious a benefit is flexibility, and rarely mention it in job ads. The flexible talent pool is massive; with more than 5.4 million people already in flexible roles, yet the number of jobs advertised with flexibility are so scarce that 77 percent of flexible workers feel 'trapped' in their current role, leaving those who want flexibility to fit with modern life, locked out of chances to progress. Flexible opportunities are better outside of the Capital, as candidates looking for flexible jobs have comparatively greater opportunities in Scotland, Northern Ireland and in the north of England.
In the first national research of its kind, conducted by Timewise, and funded by the Joseph Rowntree Foundation (JRF) the Timewise Flexible Jobs Index ranks job roles and UK regions according to how easy it is to find a flexible job. London fares the worst, as perhaps it may be that employers have not felt the need to adapt to demand for flexible jobs, due to the plentiful supply of candidates.
The research also found that flexibility declines at higher salary levels. An analysis by salary band reveals that job opportunities for flexible working decline as the salary rises. Whilst there is a significant proportion of flexible roles advertised below £20K FTE, a candidate looking for flexible work below £30K FTE will find around twice the job opportunities (as a proportion of all jobs at that level), compared to a candidate looking for work at over £40K FTE.
The proportion of jobs advertised with flexible working options also varies considerably depending on the type of role. Roles within the engineering, manufacturing and creative (PR, advertising and marketing) industries, which are hit by a skills shortage, rank the lowest when it comes to advertising jobs with flexible working options.
The findings which were announced yesterday from Google's London headquarters by Timewise co-founders Karen Mattison and Emma Stewart MBE, included a call for change backed by key industry figures – including Helena Morrissey, founder of the 30% Club.
Timewise CEO Karen Stewart MBE who co-authored the research said: "The world of work has experienced a revolution – technology advances and recent legislations have facilitated a huge growth in flexible working, yet this has not been reflected in hiring practices.
"Businesses are missing out, as they consistently fail to realise just how important flexibility is to people looking for a new role. This often results in the best talent having to trade down, and take jobs way beneath their level of skill and ability. It's time we reboot the way we recruit in Britain."
Co-CEO & report author Emma Stewart MBE, also said: "It is time to stop talking only about the glass ceilings, and do more to understand the 'sticky' floors in UK businesses which are stopping talented people from progressing."
Timewise carried out the in-depth quantitative research, analysing data from over 3.5 million job advertisements, across 122 national jobs boards, in the period July to December 2014.
Download a full copy of the Timewise Flexible Jobs Index report here