June 9, 2015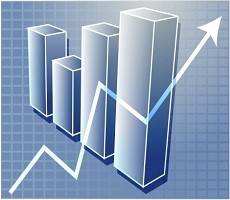 There has been a strong start to the year for non-residential construction, with the annual total starts for new builds and existing projects rising by 7.9 percent over the first three months. According to JLL and Glenigan's latest Commercial Construction Index Q1 outperformed same quarter in 2014 – with new building activity increasing most in Yorkshire & the Humber (30.6%) during Q1, boosted by the Hammerson's Victoria Gate scheme in Leeds.  In Scotland, building is up (28.1%), in Wales by 24.4 percent and the East Midlands has seen a 24.2 percent rise. Greater South East (London, the South East and the East of England) saw the volume of new builds rise 7.3 percent from £11.2bn to £12.0bn. However, construction has fallen in the North West (-14.2%) and the West Midlands (-9.2%), while across the UK refurbishments and extension projects have declined slightly.
Allan Wilén, economics director at Glenigan, explained: "£14.9 billion pounds was spent in the 12 months to 2015 Q1 on new building starts including offices, retail stores and schools.  Last year for the whole of 2014 it was £12.8 billion."
Helen Gough, lead director of JLL's Buildings and Construction? team, added: "One issue raised by our research has been a shortage of 'trades' including bricklayers, electricians and demolition contractors, meaning that some potential new build projects, particularly in London, are being delayed.
"Contractors are therefore being increasingly cautious about the jobs they are going for."