April 5, 2022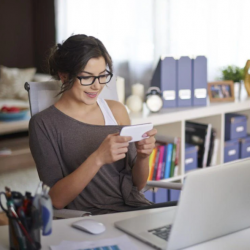 Greater workplace flexibility could help open up new employment opportunities for 1.3 million people in the UK with disabilities, caring responsibilities, and those based in rural locations, according to a new study from LinkedIn. For those who may struggle to commute or work regular hours, the opportunity to work from home or enjoy flexible working options has the potential to improve workforce inclusion while adding a potential £40 billion to GDP.
The research from the Centre for Economics and Business Research (CEBR) was commissioned by LinkedIn to understand the potential for hybrid working to improve workforce inclusion. It highlighted an "Inclusion Gap", showing that employers are currently missing out on hiring people who would be able to work if working conditions were adapted to meet their needs.
With research from LinkedIn finding that – for the majority (86 percent) of employers in the UK – the pandemic has triggered a rethink of flexible and remote working, there is a real opportunity for businesses to design new policies with inclusivity at the core to make work equitable for all.
According to the study, flexible working could unlock employment opportunities for around 600,000 people living with disabilities – which has the potential to add £20.7bn to the UK economy. The next largest dividend – of £10.6bn – would be gained from employees from households with dependent children (around 284,000 people), followed by adult informal carers (around 306,000 people) and those based in rural locations (around 104,000 people), potentially adding £6bn and £2.9bn to the UK economy respectively.