June 7, 2019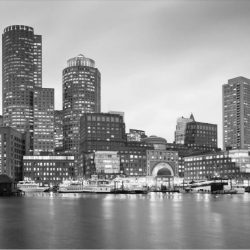 Many managers still rely on gut feelings and inadequate or flawed data to make important but potentially poor decisions about real estate and flexible working. That is the main conclusion of a new piece of research by flexible workplace specialist Abintra. Published in a new report, the study highlights how corporations are struggling to manage office space efficiently as the trend towards agile and flexible working gathers momentum.
The publication claims to explore methods for responding through office space utilisation techniques, including the latest tech and data applications. Compiled by Abintra's US office, Emerging Trends in Occupancy Management asks if an emerging class of technology services could be the solution to the challenges faced by real estate professionals in 2019. It sets out the pros and cons of different approaches to managing office space usage, including people counting and tracking, either manually or via WiFi, swipe cards and PIR sensor systems.
Previous research by Abintra has revealed that corporations waste as much as 30 per cent of office space and two thirds of meeting room space because of under-utilisation. The value of that prime real estate in the UK alone tops £10 billion. The report suggests that companies are learning to get by with fewer people and need less space per worker as they allow more employees to work flexible hours, or work at home.
A complex picture
But while real estate managers would like to rationalise the amount of space being used, or to make better use of it, the report points out that doing so is increasingly complex. Density can vary significantly due to various factors such as the nature of work, building codes and even the use of space as a reward for more senior personnel.
Calculating how much space is actually required depends on working out how space is currently used and how it could be adapted. Unfortunately, as the report shows, many of the techniques used for measuring usage don't deliver reliable information. It points out the flaws in many traditional measurement tools and in many of the technological solutions on the market.
The report draws on Abintra's experience in the field as well as publicly-available information from Avison Young, CBRE, Urban Land Institute, Balfour Management Consultants, Harvard Business Review, Deloitte and MarketWatch.