October 27, 2016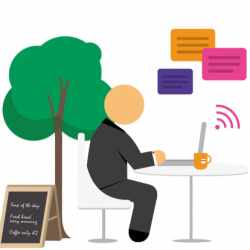 Three quarters (75 percent) of British workers would like the freedom to run their own business one day, with over half those in a poll citing flexible working as the principle incentive. The research from St. James's Place Academy claims that 78 percent of men and 73 percent of women aged 25-55 had dreams of becoming an entrepreneur, and  51 percent of respondents thought that having more control/setting their own hours would be the best advantage. A further 21 percent thought that they'd experience improved job satisfaction, 15 percent believe they could increase their earnings and 11 percent like the idea of working from wherever they like. The research also found that younger workers (those aged between 18-35) are more predisposed to the entrepreneurial dream (82 percent) than older people in employment (compared to the 58 percent of those aged 55+ who expressed a desire to run their own business); and that Londoners are the most entrepreneurially-minded with over 81 percent wishing to run their own business while the Scottish are the least keen at 69 percent.
Adrian Batchelor, Academy Director at St. James's Place Academy, said:  "It is great news to see women and men equally enthusiastic about the prospect of running their own businesses – indeed, the entrepreneurial vision seems to be something that unites the sexes rather than dividing them."
When it comes to perceptions of what might be the hardest thing about running a business, men and women slightly differed. A significant minority of women think that managing the finances would be the hardest thing (30 percent) compared to the 38 percent of men who think attracting customers would be the toughest challenge.
Roughly equal numbers of men and women thought that long hours (19 percent) and stress (16.5 percent) would be the hardest thing to deal with.