December 6, 2022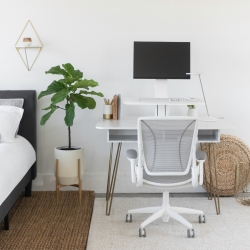 The UK government has announced that all workers will now gain the right to request flexible working as a day one right – as to after 6 months of employment in the previous legislation. This move is a very welcome one, yet not enough to make flexible working a norm for all workers. To ensure that workers are truly able to access flexible working arrangements, we need to tackle the flexibility stigma still rampant in the UK.
The flexibility stigma is the cultural belief that flexible workers are somehow less productive, motivated and committed compared to those who do not work flexibly. In my recent study I show that about 1/3 of workers in the UK think that flexible workers make more work for others and that it leads to negative career outcomes. Although the pandemic has changed these beliefs somewhat, as the recent news reports of Elon Musk asking all Twitter employees to come back if they are truly motivated to work shows that these beliefs are slowly creeping back in. When such beliefs and proximity bias – where those working closer to managers are evaluated more positively – are rampant, it results in workers unable to truly use their right to flexible working as they fear that it will result in negative career outcomes.
Even when workers do take up flexible working arrangements, they may experience the flexibility paradox where they end up working harder and longer when they work flexibly – namely rather than flexible working enabling them to work anywhere and anytime, it result in workers working all the time and everywhere. This will then result in negative outcomes for workers' well-being and work-life balance, which will have dire consequences for companies' productivity.
So what do we need to do to truly normalise flexible working? We need legislative tools to protect flexible workers from any discrimination and career penalties, as well as providing a stronger right to flexible working by for example putting the onus on managers to explain why they reject requests. Stronger worker's bargaining power either through legislation or through collective bargaining is another way. But perhaps more importantly, we need changes both at the national and company level to show people that work-life balance and productivity are not at odds with one another.
Happy workers are productive, motivated, and committed workers. Governments should push this agenda by providing more generous family policies, such as providing accessible and cheap public childcare, encouraging both men and women to take part in childcare through shared parental leaves. When such changes are done concurrent with the normalisation of flexible working rights, then we will start to truly benefit from what flexible working can bring to both workers' and societal well-being but also to meet the company and country's productivity enhancing goals.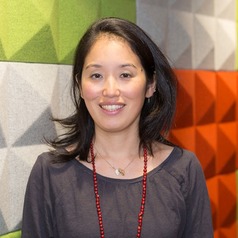 Heejung Chung is a Professor of Sociology and Social Policy at the University of Kent. Professor Chung's interest lies in examining different labour market patterns and outcomes across European welfare states. More specifically she is interested in exploring gender inequalities both in the labour market and at home, and the role different labour market policies such as flexible working arrangements have in changing these relationships. Professor Chung's new book, The Flexibility Paradox (Policy Press), discusses whether flexible working provides a better work-life balance.  Professor Chung has also published policy briefing notes on what governments, companies and families can do to better use flexible working practices.