March 31, 2016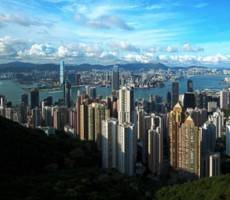 Despite the challenging cost of real estate and general commercial life in Hong Kong, startup activity in the city has seen exponential growth in the last few years, fuelled in part by new and innovative approaches to occupying workspace. The conventional Hong Kong office market is, famously, the most expensive of its kind – making it challenging for small and medium sized businesses to enter the market via this form of space.  Despite this, the region's startup scene is booming. According to an InvestHK survey, over 1500 startups bloomed in Hong Kong in 2015, which is a 46 percent increase compared to the previous year. And those numbers are likely to keep growing. So the question is, how do cash-strapped entrepreneurs, startups and other businesses manage to establish a base in this thriving city, despite these challenges, and what lessons does Hong Kong's experience have for the rest of the world?
The answer is, of course, with the provision of flexible office space just as it is in London and other global commercial centres. Giving a business flexibility over location, size, term and additional services enables them to choose a workspace in the location of their choice with the option to stay for a very short period and expand the contract at short notice. These types of flexible office space include:
Serviced offices
Coworking spaces
Virtual offices
Leases, sublets and workshop units
Managed workspaces
Aggressive Demand
Worldwide, the demand for flexible office space has steadily increased online since 2010.  According to our own research, the amount of flexible workspace in Hong Kong has increased by 50 percent in just two years. One of the main driving factors behind this growth is that businesses looking to combat the rising costs of operations; and they are achieving this via collaborative and agile ways of working.
In addition, the flourishing media and telecoms sector in Hong Kong has been expanding rapidly, which has increased the demand for non-conventional space in the city. In some markets across the region, the flexible office market has grown by as much as 80 per cent in the past four years alone, and in mainland China by more than 50 per cent in the same timeframe.
This, as well as the aggressive demand for flexible office space in general, indicates that the region is set for even more growth in the coming years.
Rising Costs
Despite that fact that it is in such high demand, the availability of flexible office space is constrained in Hong Kong, due to the conventional office market that dominates. This is means that prices are currently higher compared to other cities in the world.  For example, in Central District, the area with highest rental prices, an office space with two or three workstations may cost between HKD 20 000 – 35 000, while four or five workstations may be priced at anything upwards of HKD50 000.
So, why would anybody base their business in Hong Kong? To put it simply, because of the multitude of business advantages that Hong Kong provides. When it comes to setting up a business in the region, there is less stringent regulation than in other parts of Asia.  And with its strong currency, economic freedom and competitive market, the region is an appealing place for businesses looking to operate within the region.
With access to a diverse market and local manufacturing capabilities, Hong Kong continues to attract global multinationals and startups from around the world. Having a presence in this hub of business is essential when trading within Asia and exporting to neighbouring territories, and that high rentals can be a small price to pay in comparison to the benefits of operating from the city.
The region maintains a degree of autonomy from China's much stricter laws and legislation, allowing it to be governed in a unique way. This "One Country, Two Systems" policy and the fact that the Hong Kong Companies Ordinance is based on UK Company Law, makes it an appealing territory for businesses new to, or trying to break into, the Asian market. Financial and investment sectors face a unique opportunity for diversification and growth in the region, as more than 70 of the world's largest banks in the world operate within Hong Kong.
Main business districts in Hong Kong Island include:
Sheung Wan
Central
Admirality
Wan Chai
Causeway Bay
Quarry Bay
Main business districts in Kowloon include:
Tsim Sha Tsui
Mong Kok
Kwun Tong
________________________________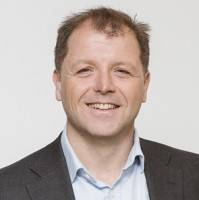 Sean Lynch is the Managing Director, Asia Pacific of Instant Offices