March 31, 2016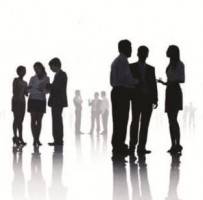 Ever since the role of personnel management evolved to human resources, employers have struggled to ensure that the people they employ are treated as humans and not resources. Although it may be logical to assume that staff don't like to be treated as numbers on a data sheet, it's good to know that there's evidence that companies that focus on creating a human-focused workplace do reap significant rewards in terms of wellbeing, engagement, and retention. This is according to a report released by Globoforce that found that when employers create a culture of employee recognition at work; levels of happiness and trust dramatically improve. According to the research receiving recognition at work makes people feel more appreciated (92 percent); prouder of their work (86 percent); more satisfied with their job (85 percent); happier (86 percent); more engaged (83 percent); and more committed to the company (81 percent).
The key insights and findings from the report are that employees who feel they work for a human-focused company are more likely to experience a sense of belonging to the company, feel a passion for shared company values and believe their company is a best place to work.
When employees believe their leaders are creating a human workplace, they're almost three times more likely to feel their company cares about them as a person (89 percent compared to 31 percent).

Recognition has a strong influence on employees' perceptions of leaders. Employees that were recognised within the last month are more than twice as likely to believe leaders cared about a human workplace (84 percent) than those who had never been recognised (40 percent).

US workers who had been recognised in the last month feel more than twice as engaged at work than those employees who had never been recognised (66 percent compared to 30 percent).

Engagement has a direct impact on happiness – 97 percent of highly engaged workers say they are happy at work, compared to only 65 percent of disengaged workers.

And workers with high levels of trust in colleagues, senior leaders and bosses are more likely to love their jobs, feel highly engaged, and believe they have a strong future with their organisation.

80 percent of workers trust their colleagueship but only 65 percent had trust in senior leaders.

When workers trust colleagues, senior leaders and bosses, they are 25 to 30 percent more likely to say they love their job, with trust for senior leaders having the biggest impact. 82 percent who trust senior leaders say they love their jobs, compared to only 43 percent who distrust senior leaders.
"Our most recent survey shows the business value of human-focused practices in creating a workplace culture that makes employees feel happier and more committed to staying with a company," said Eric Mosley, CEO of Globoforce.
"Social recognition tap into the discretionary energy of the workplace, empowering people to deliver the best work of their lives, and enabling companies to operate at their full potential. "
To download the full report, click here.