March 16, 2016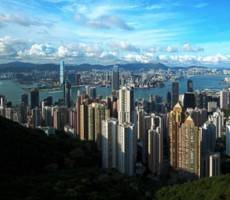 Hong Kong is the world's most expensive office location, followed by London, Beijing and New York.This is according to JLL's Premium Office Rent Tracker, which compares like-for-like occupation costs across 24 cities around the world. This ranks Established World Cities such as New York and London, Emerging World Cities like Shanghai, Dubai and Mumbai, and New World Cities such as San Francisco, Boston and Toronto. The latest research shows that six of the top ten most expensive cities for office rentals are in Asia; with Hong Kong the world's costliest office rental market on a net basis as well as including added costs such as service charges and property tax. The tracker found continued demand prime office space, despite a rise in economic uncertainty; while across the global cities, the technology, media and telecommunications sectors are moving into premium office space – previously dominated by the finance and professional services sector.
Occupancy costs for premium office space in Hong Kong have reached US$262 per square foot while vacancy in its Central submarket has fallen to 1.2 percent. This extreme shortage of high-quality space coupled with robust tenant demand, notably from Chinese companies, is driving up rents.
Gavin Morgan, Vice Chairman with JLL said, "Hong Kong, London and New York continue to edge out most other global office markets in terms of their desirability, but as other world cities start to compete successfully for global office demand, the top-tier markets will have to be bold in their urban transformation to remain competitive."
Despite economic headwinds, tenant demand in the world's dominant office markets is robust and many corporates are firmly in expansion mode. Competition for space is intensifying as vacancy rates are pushed to new lows in many core central business districts. Low single-digit vacancy rates are in place in Hong Kong Central, as well as Tokyo's Marunouchi, Singapore's Raffles Place, London's West End and Shanghai's Pudong submarkets.
Resilient tenant demand in China
Demand for premium office space in China's Tier 1 cities has been remarkably resilient, pushing occupancy costs in Beijing and Shanghai to new heights as they become the world's third and fifth most expensive cities to lease premium office space.
"Although economic growth in China is slowing, the country's transformation toward a service-focused economy is having a positive impact on its major urban office markets," explained Chris Archibold, International Director with JLL.
"Demand for office space in Shanghai is at record levels with strong activity by domestic firms – particularly in the finance and tech sectors."
Global climbers
The world's dominant office markets need to continually adapt to new economic forces in order attract and generate new demand. The technology, media and telecommunications sectors, for example, are edging into premium office space alongside financial and professional services, pushing cities such as San Francisco up the global cost ranking. This city now ranks eighth in JLL's Premium Office Rent Tracker.
"Cities can no longer depend solely on traditional sectors like financial or legal services to buoy their office markets and maintain their standing as top commercial destinations," explained Neil Prime, JLL's Head of UK Office Agency.
"The surge in technology and new media has changed the business landscape and the way people think about office environments particularly in attracting the best talent. If the long-standing premier markets do not provide appropriate environments to attract this talent they will come under increased pressure from New World Cities like Boston, Sydney and Amsterdam that also offer cost advantages for businesses."
Nonetheless, Established World Cities such as Paris and Tokyo are working hard to improve their attraction as global business locations. The Grand Paris project, which will see the development of more than 200 kilometers of new metro lines, will transform the city's footprint. Meanwhile Tokyo is gearing up for the 2020 Summer Olympics with new infrastructure, new real estate and renewed vigor that will help the city make up for lost ground as a premier business hub.